If you're new to the world of 360 video, it can be quite confusing to navigate the ins and outs of the film shoot. Even if you're an experienced videographer, 360 production comes with its own set of challenges and opportunities. With the launch of 360 videos on Vimeo, it seemed essential to cover one topic in particular: how to nail the film shoot.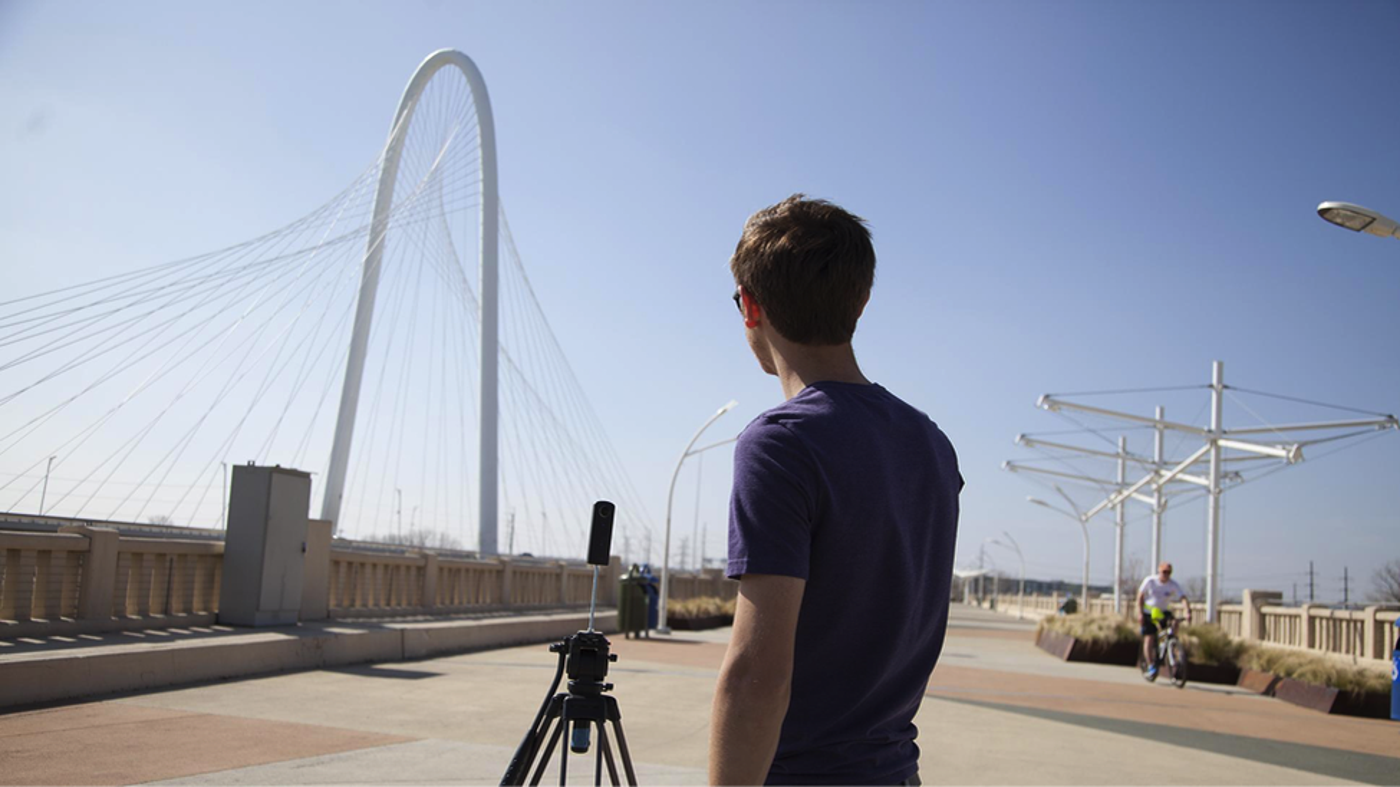 360 video formats
When it comes to shooting 360 video, there are two distinct formats: monoscopic and stereoscopic. Monoscopic is video without any 3D depth, and stereoscopic is video that includes that depth. If you want to dive deeper into the terms, Vimeo's 360 glossary is a great place to start.
Unless you happen to be working at a high-end VR development firm, it's unlikely that you'll need to shoot stereoscopic 360 video. In my personal opinion, the quality difference between the two types of video doesn't justify the expense required to shoot stereoscopic video. Plus, Vimeo can automatically render any monoscopic video as stereoscopic (for headset viewing) and vice versa.
How 360 video works
360 video works by stretching a video frame along a spherical viewing surface. This is achieved by converting the footage shot on a 360 camera into a strange-looking video plate, otherwise called an equirectangular map (to your 360 globe). Luckily for those of us in the video world, equirectangular footage usually follows the same dimensions and aspect ratios as that of 2K and 4K footage.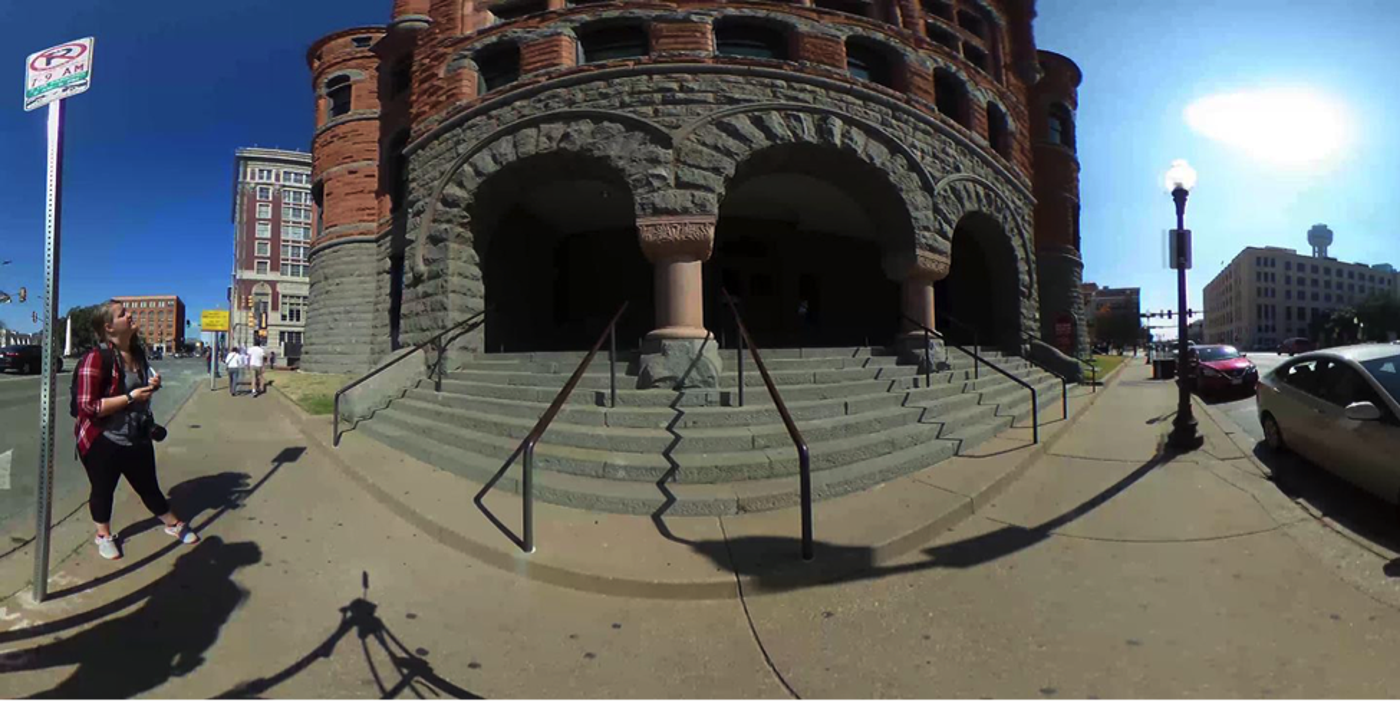 Equirectangular footage can be edited and colored in a similar fashion to traditional video, but some major distortion can arise if you put text into your scene.
Choosing the camera
Choosing the right 360 camera can be quite a challenge. At the moment, there are dozens of 360 cameras available to consumers, but each comes with its own set of pros and cons. Let's take a look at the two biggest categories of 360 cameras.
All-in-one 360 cameras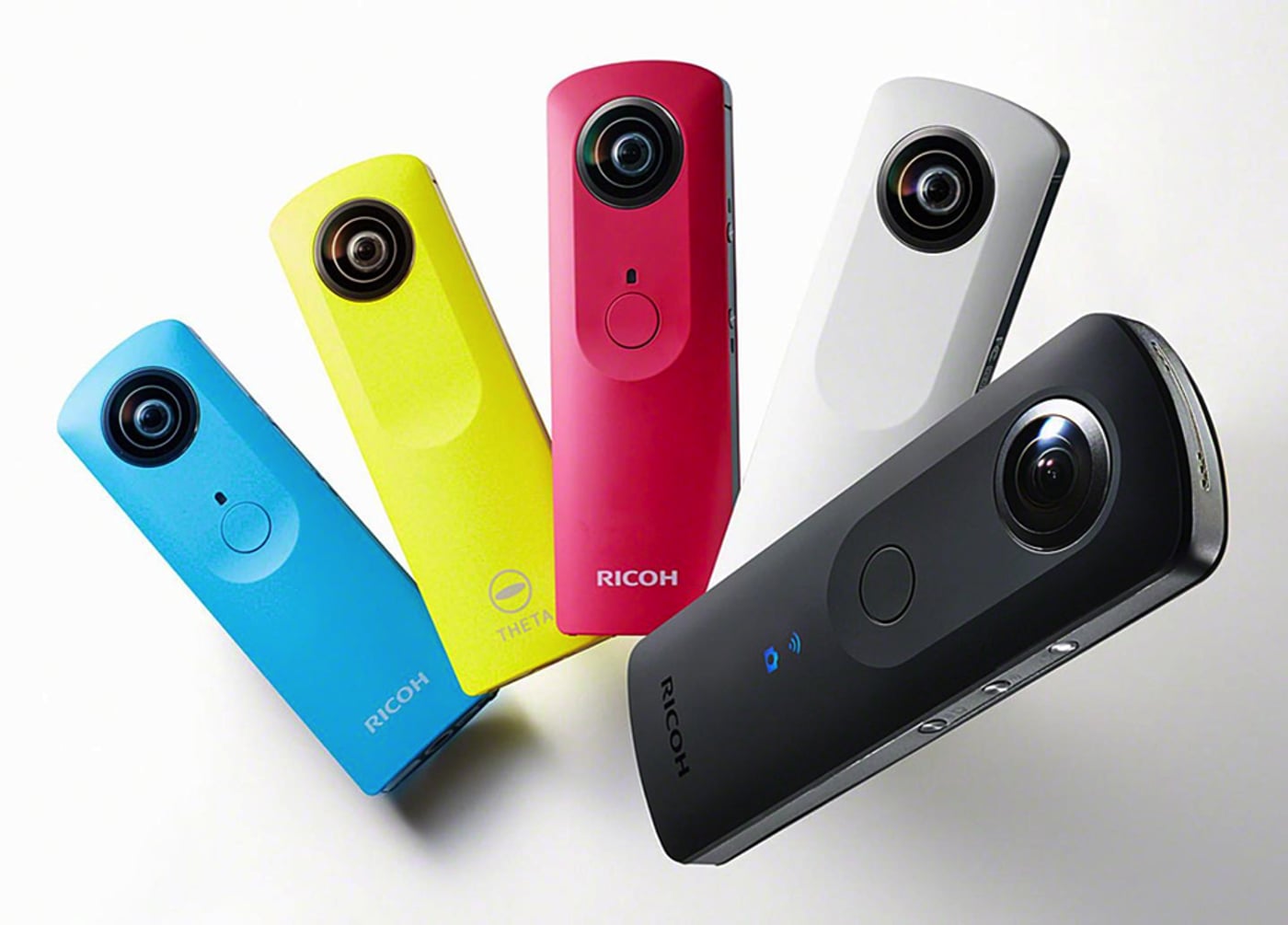 Image from Imaging Resource
Pros: low price, easy-to-use, live-monitoring features, portability
Cons: quality
When you're first jumping into the world of 360 production, the easiest 360 camera to use is an all-in-one camera. An all-in-one 360 camera allows the filmmaker to focus more on shooting the video and less on prepping your production gear. All-in-one cameras are also generally very portable, and many have built in live-monitoring features. However, while all-in-one cameras are great for convenience, they can leave a lot to be desired when it comes to quality. All-in-one cameras generally don't shoot any higher than 2K, which is actually pretty blurry when you're watching on a headset. For professional 360 productions, you want your video quality to be at least 4K, ideally 8K. While all-in-one cameras are usually relegated to the world of amateur or novice 360 video producers, there have been some major strides to create a professional all-in-one camera. Namely, the Nokia OZO has emerged as a great all-in-one camera for professional video producers. In all likelihood, most major 360 rigs released in the next few years will be all-in-one cameras.
360 camera arrays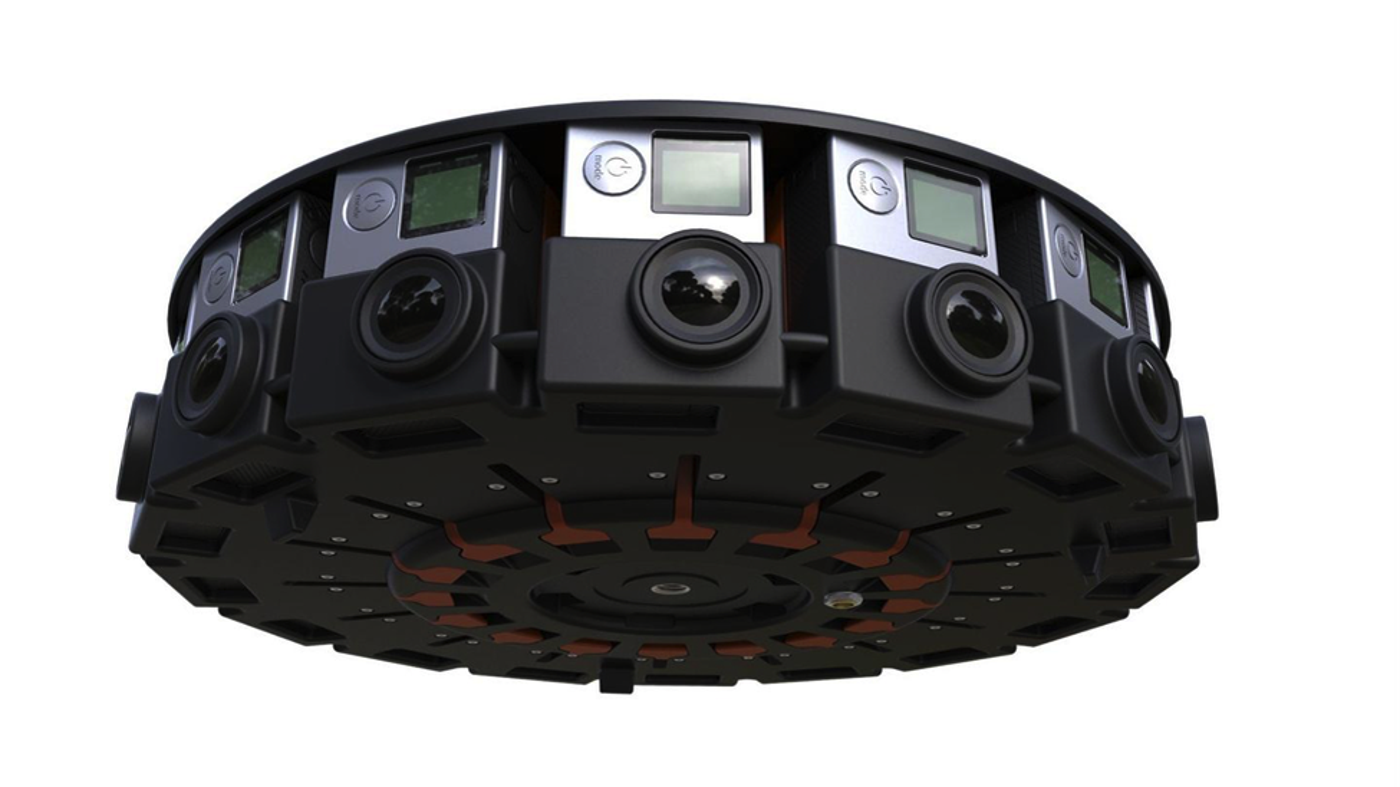 Image from The Verge
Pros: high-quality footage
Cons: difficult to use, expensive
Alternatively, if quality is of the utmost importance to your production, a 360 array might be right for you. Currently the most popular camera array option is a GoPro rig, but many cameras can be used for 360 video — like the Kodak SP360 dual camera system and the Blackmagic Micro Cinema Camera. Camera arrays give producers the ability to process large amounts of visual data by breaking up the load across multiple cameras. But the fewer the cameras, the less tedious it will be during the production and post-production process. 360 camera arrays require more stitching in post, which can be an difficult task if you're used to simply dropping your video files into an editing software.
Choosing the gear
A new form of storytelling also requires a completely new way of thinking about film gear. Let's take a look at a few different pieces of gear you'll need on set.
Light stand
Because 360 video exaggerates perspective, any bit of film gear near the lens will inevitably be distracting for the viewers. You're best advised to use a light stand instead of a traditional tripod. You can pick up light stands specifically geared for 360 production for about $40, and because most all-in-one cameras take a simple quarter-inch mount, you'll have no problem anchoring your camera to the stand.
Wireless mic
While it's perfectly acceptable to use a boom mic for a normal production, if you try to use a boom on a 360 video, the audience will spot it in a second. It's worth investing in a good wireless lav kit that you can mount to your subject. Plus, with a wireless lav system you can have your audio engineer, or yourself, monitor the audio while you're safely out of view.
5 tips for shooting 360 video
Shoot at plate "" Shoot at least a 10-second video plate (video that excludes your subject) at all of your shooting locations. This will give you the ability to remove objects from your scene in post.
Level your stand "" Just like leveling a tripod head, make sure your light stand is level when shooting 360 video. You can buy a simple pack of bubble levels for around $5.
Bring backup gear "" While it's always important to pack enough batteries and memory cards, if you're shooting on a 360 camera array you'll want to make sure you have backups for each of your cameras.
Limit movement "" Moving a 360 camera is a very difficult task. Any movement in 3D space requires a person to physically move the camera, and thus be in the shot. Try to tell your story without moving the camera in each scene.
Lead the audience "" Start your scene with the audience oriented in the right direction. I personally recommend planning this out while storyboarding.
To learn more about shooting 360 video, check out our other helpful resources. There are helpful articles and tutorials designed to help you with 360 video, traditional filmmaking, and beyond.