We have an exciting announcement regarding the latest and greatest in Couch technology. Vimeo has just integrated the amazing Leap Motion controller with Couch Mode! What is the Leap Motion controller? It is a nifty device that allows you to control your computer by moving your hand in the air and making a few simple gestures. No mouse or keyboard or handheld thingy required.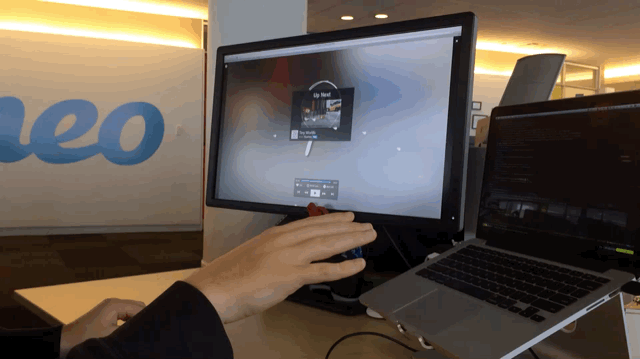 Be your own VCR! Fast-forward or rewind a video by moving your finger in a circle. With a tap, swipe, or circular motion, you can control the greatest full-screen video player in the universe! All you need to do is plug in your Leap Motion controller, and swipe over to Couch Mode to watch some incredible Vimeo videos, hands-free.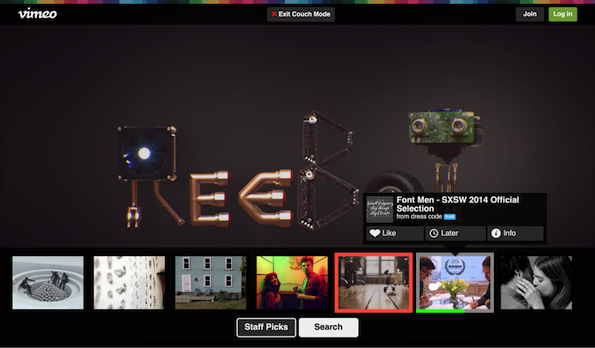 For more details on how this miraculous fusion of couches and magical technology came to life, check out our Makers Blog!
Couch Mode is available for 5,000 easy payments of $free.99. No weird restrictions apply, except keep your couch clean. We don't care how old you are, and there is no number for you to call. This is the Internet.