You've done your research, got the right equipment, and you're ready to create your next live event. Whether it's your first live stream or your hundredth time around, Vimeo Live can help your marketing efforts, boost your brand's presence, and engage your audience in new ways.
Part of what makes live streaming so exciting is also what makes it such a challenging medium to work with. Once cameras are rolling, it's all real time: from the lighting, to the camera angles, to the internet connections. There's always room for the unforeseen, but the best way to mitigate the unexpected is to be expertly prepared. So, before you start live streaming, let's run through a quick checklist of essentials to ensure your session is as perfect as possible.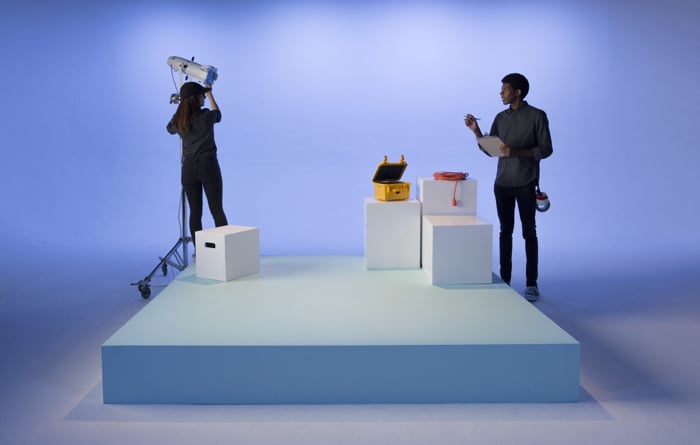 Check the connection
Number one on the list is checking the connectivity on your computer. Depending on where you're set up, you may or may not have Wi-Fi access. If you do, make sure you can connect (and reconnect if needed) with proper passwords and sign-ins. If you're going to move around, make sure your connection will remain uninterrupted throughout.
Create (and rehearse) your game plan
While live streaming is a different filming experience, the lead up to "action" should feel just like going into any video production project. That means it's important to have a strong game plan and tight script.
A good script should include key messages you'd like to get across, key actions your audience should take, and exact intro and outro moments. All written out, rehearsed and ready to go. It doesn't have to be complex, but having a strategy in place will make your live streaming run that much smoother, both in front of the camera and behind the scenes.

Having a solid strategy can also put you in a good position to generate some leads, and grow your audience for the next time. And adding email capture before your live event is a great way to amp up your online marketing. You can also customize the end screens that appear in advance of your event, which will both engage your audience and lend a sleek, professional feel to your production.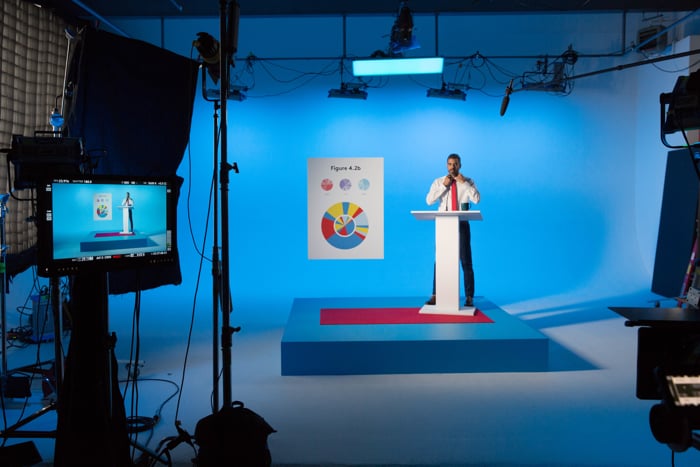 Find your focus
Before you go live, take the time to set your focus. If your subject isn't in place yet, use someone else as a stand-in, or you can try to pick a spot to focus on. And be sure to account for any movement your subject might make, so that you can easily adjust on the fly.
Stabilize your camera
Whether you're looking to set a static shot or move around with your camera, make sure you maximize your stability options. For static shots, you have lots of tripods to chose from (like these gear options). If your live event requires multiple cameras and a fair amount of movement, try setting a static camera A, then use your B and C cameras on sliders, cranes, or rigs (like a steadicam or simple shoulder mount).
Balance audio levels
Another major aspect to focus on before going live is your audio. Be sure to test levels before your live stream starts, but also be prepared to adjust levels throughout since audio and circumstances can quickly change. If you have the luxury of a professional audio board at your event, consider patching in through microphones. If not, audio recorders with auto-level options like the Zoom H4 and H1 can be handy in a pinch.

Try a test run
All of these elements involve some degree of practice beforehand, even for a seasoned pro. So it's essential that you put all the pieces together and do a full test run to make sure everything is ready to go. It will help you and your crew identify any logistical issues, technical hiccups, or rough edges in your script. And if any issues arise, you'll be appreciate the off-camera time to come up with solutions.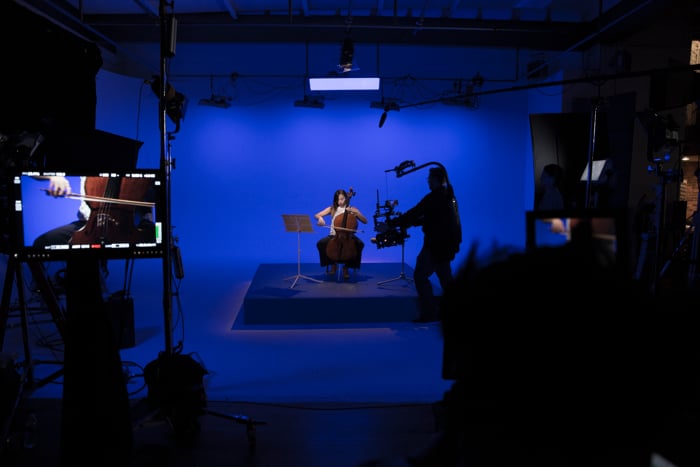 You've created your game plan, found your focus, stabilized and balanced your setup, and test run to satisfaction. Congratulations — it's time to go live with a seamless and professional event.
Looking for more streaming lessons before going live? Our live streaming glossary breaks down the key terms. We'll be adding lots more insight on all things live video, so keep your eyes up and ears down on our Video School blog.