Thrilling update! See the actors and director talk about Some Girl(s) in the behind-the-scenes preview:
"Some Girl(s)" - Behind-the-Scenes Preview from Some Girl(s) on Vimeo.
We sure are feeling some thrill(s) right now!
That's because we are very excited to tell you about the first-ever feature film available exclusively through Vimeo On Demand: SOME GIRL(S).
SOME GIRL(S) is based on a play of the same name by the renowned director and playwright Neil Labute, who you may know from such spectacular work as In The Company of Men, Your Friends and Neighbors, Nurse Betty, and The Shape of Things.
In addition to that spectacularness, SOME GIRL(S) stars Kristen Bell and Adam Brody, who are all kinds of famous and also very beautiful.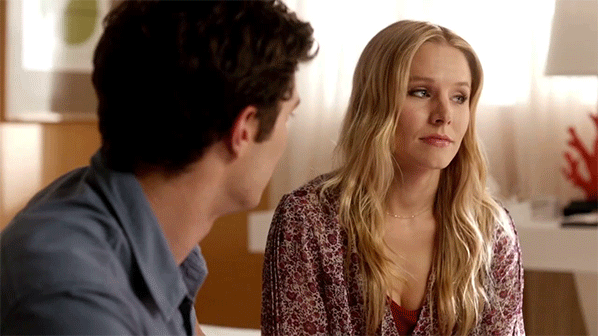 Labute is known for tackling thorny subjects, so if you're wondering what this film is about — besides girl(s) — check it:
"A successful writer (Adam Brody), on the eve of his wedding, travels across the country to meet up with ex-lovers in an attempt to make amends for past relationship transgressions. Crisscrossing from Seattle to Boston, he reunites with high school sweetheart SAM (Jennifer Morrison), sexually free-spirited TYLER (Mia Maestro), married college professor LINDSAY (Emily Watson), his best friend's little sister REGGIE (Zoe Kazan), and "the one that got away" BOBBI (Kristen Bell). Daisy von Scherler Mayer (PARTY GIRL) directs this journey of a modern-day Candide stumbling through a landscape familiar to most men—messy breakups."
So then, if modern-day Candides are your thing, or you are sexually free-spirited, or you've been to Seattle, or you just enjoy really funny, irreverent movies, we exhort you to run to Vimeo On Demand to immerse thyself in this fantastic piece of cinema.
Look for more On Demand exclusives coming soon. We hope you enjoy getting to know SOME GIRL(S)!