In case your eyes haven't graced our blog in a while, we've been busy sharing actual, real-life Vimeo On Demand success stories. In our last two installments, I covered how to grow word-of-mouth promotion and how to engage fans to ensure success on VOD. Today, let's look at how filmmaker Cheryl Dunn and Alldayeveryday published a universe of content revolving around their film
Everybody Street.
Everybody Street
is a gorgeously shot documentary that tells the story of many of the greatest photographers who've taken to NYC's streets. Prior to making the feature-length doc, Cheryl Dunn had made a short film on the subject that received so much acclaim, she knew there would be demand for a longer film.
Cheryl enlisted
Alldayeveryday
to help produce and market the film. Together, they viewed the film as the centerpiece in a much broader conversation about the culture of street photography. The popularity of the subject matter gave them an opportunity to take advantage of a whole range of additional materials to publish around the web — photographs, short film clips, short stories about photography, outtakes from the film, and more.
1. Make that trailer tweetable
In the world of Web 2.0, anything you share needs to be highly clickable. What with so much noise and clutter in everyone's social feeds, you need your trailer to stand out. How? The first step = an intriguing thumbnail. To ensure that the
Everybody Street
trailer would be extra clickable and shareable, the team chose this arresting image for their thumbnail: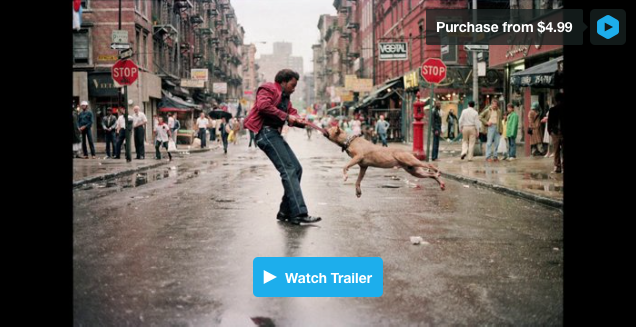 You guessed it: the trailer went viral, in part thanks to a
popular post on the Kickstarter Tumblr blog
. They released the trailer four months before the film was available to start gaining momentum and grab the attention of the street photography community. The trailer was shared far beyond diehard street photo fans, including in a post on
Gizmodo
where they placed an awesome animated GIF — soon the trailer was featured on hundreds of sites including
thehundreds.com
,
aphotoeditor.com
,
slrlounge.com
,
ilovegraffiti.de
,
formfiftyfive.com
,
petapixel.com
,
hypebeast.com
,
theverge.com
, and many others.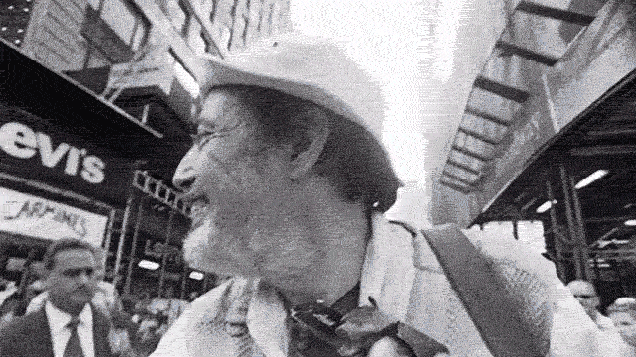 At that time, though,
Everybody Street
had only a basic Tumblr page, and they realized they'd missed the opportunity to send people to a website where they could collect fans' email addresses and build a mailing list (hint: this is pretty essential to your direct distribution campaign). They also wished they'd enabled pre-order from the day the trailer was released, since they could have take many transactions during the wave of virality.
2. Yep, you do still need a website
As much as your movie leans on its trailer, it also needs a powerful website. Generally, a film's website doesn't need to be too complicated, so Alldayeveryday chose to stick with Tumblr for
everybodystreet.com
and built a simple theme that included:
The trailer, positioned prominently at the top of the homepage
A clear and easy way to sign up for the mailing list
A link to a page listing all upcoming and past screenings
A button to purchase the movie from Vimeo On Demand
And later, they added a button to purchase the DVD
Once the film was touring and available to purchase, the website served as a one-stop shop for any action people might take, from looking up a screening to watching the movie via
Vimeo On Demand
.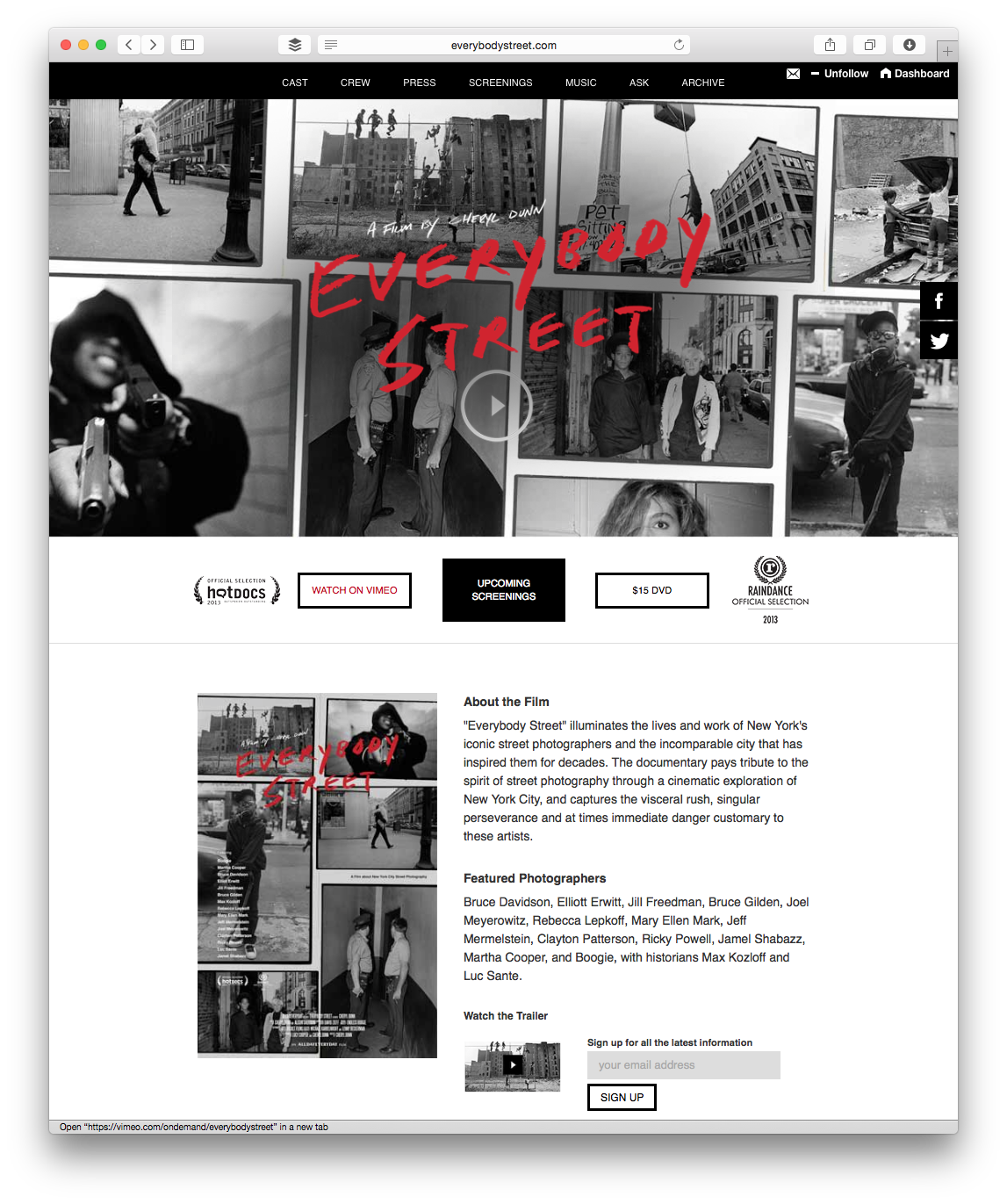 3. Social media is for publishing and participating, not shouting
Early in the making of
Everybody Street
, Cheryl and team realized that social media and photo-sharing sites like Instagram have turned everybody with a smartphone into street photographers. That, paired with the photography-friendly audiences on said platforms, led to these channels becoming a central focus in the film's publishing strategy. Almost daily, Cheryl published classic or contemporary street photos to Instagram, Tumblr, and Facebook. These engaging, highly shareable images were shared, reblogged, retweeted, and liked, and the interest in street photography began to spread even further. They published a variety of photos to each platform, ensuring that fans had a different experience on each site and would benefit from navigating between them. And given that social media is, um,
social
, this encouraged fans to 'join in the conversation' and share even more street photography stuff.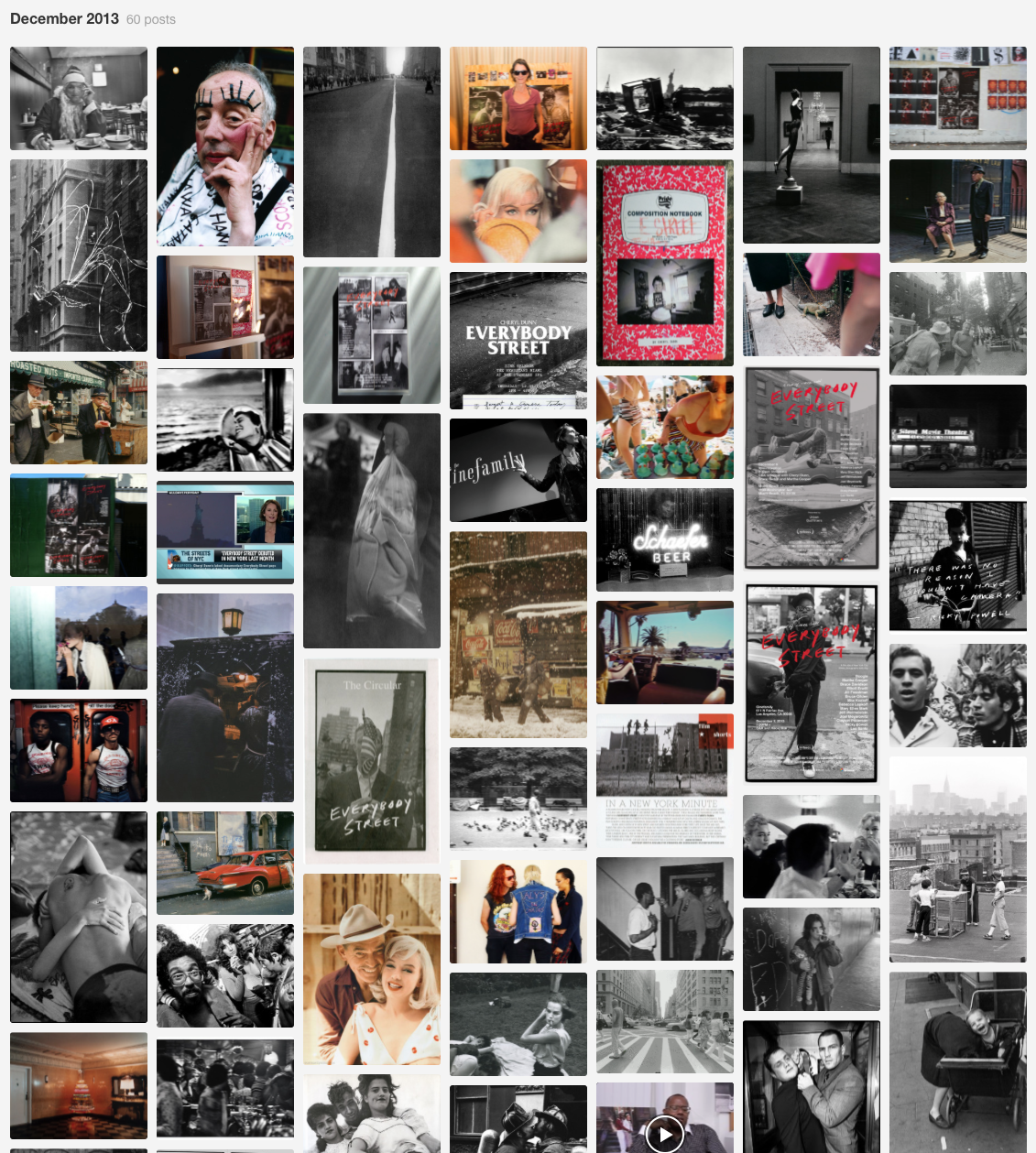 4. Existing embeds = increased income
When
Everybody Street
was released for purchase on Vimeo On Demand, Alldayeveryday simply turned their existing trailer into the VOD trailer. All they had to do was upload the full movie and turn on rentals and downloads. Wherever the trailer had already been shared became an instant storefronts for the film. Behold the power of the Vimeo player.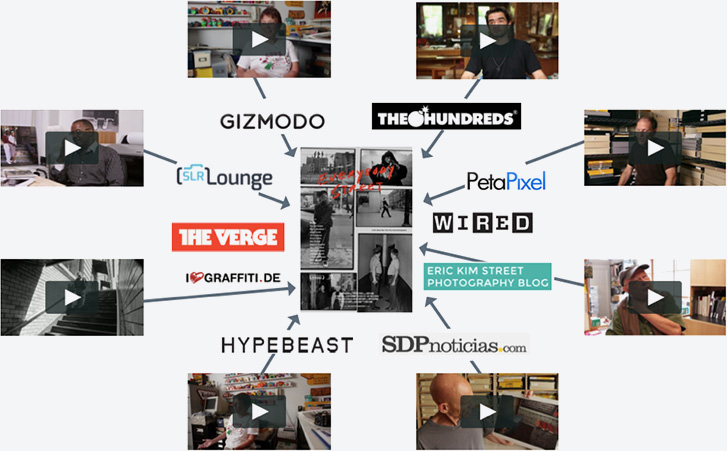 5. Exclusives are publishing gold
To reignite excitement once the film was released, Alldayeveryday cut and published a number of mini profiles on photographers, including Bruce Davidson's first darkroom, Joel Meyerowitz on what makes an interesting photograph and other extended interviews. To encourage press people to cover the release, they offered exclusive clips and stills that provided each writer with a different angle. Exclusive clips and photos were featured on a number of sites including
GQ
and The
New York Times
. (Remember the power of the Vimeo Player — just like the trailer, other video clips attached to your page also include a buy button that allows viewers to purchase the movie from those embedded players, too.) They also gave the press discount codes to encourage even more purchases. To create a deluxe edition of the film and drive more sales, they reserved a few of the clips for their purchasers' eyes only.

But wait, there's more! Alldayeveryday did so many awesome things to promote Everybody Street, that we've broken this case study into two parts. Tune in next week for part two, and in the meantime, glimpse my articles about
growing word of mouth
and
working with fans
. Or, get started now with Vimeo's
trailer maker.
UPDATE! You can now read Part 2 here
This article was co-written by Jeremy Boxer, and we owe a huge thank you to Alldayeveryday for giving us all this amazing stuff to share.