If you're a friend of Vimeo and haven't been living under a rock (or other large Internet-blocking device), then we're sure you've heard mention of
High Maintenance
. The web series first appeared on Vimeo about two and a half years ago and has seen, to put it mildly,
some truly stunning success
. In light of that success, we thought it would be rad to really focus in on the art of the web series, which is quickly becoming one of the most popular narrative film formats on the Internet today! Allow us to introduce you to some of the Vimeo Community Team's favorite web series, which we'll be highlighting for your reading pleasure in this two-part Q&A:
The Better Half
, a web series that follows a lesbian couple through the day-to-day hurdles that come with making a relationship work.
F to 7th
, a comedy about Ingrid and her descent into pre-middle age.
All Over It
is a liveplace/workplace comedy about the exploits of a scrappy band of co-working/co-living Philadelphia artists trying desperately to sell out to the first available bidder, without injuring themselves or each other.
SRSLY
is Alexandra Fiber and Danielle Gibson, two NYU- and UCB-trained ladies making short, snappy videos loosely based on their semi-glam lives in New York.
Eat Our Feelings
, a series about a couple of hip Brooklyn gals, making food, eating food, and exploring the harrowing depths of their emotions. They laugh, they cry, they put avocado on everything.
Break-ups
, an improvised series about, well… breaking up.
Jack In A Box
, an original web sitcom about a mild-mannered young man with a BFA in acting and no life skills.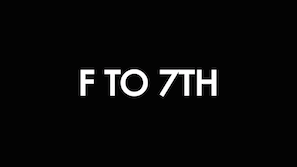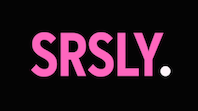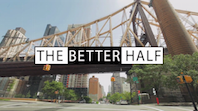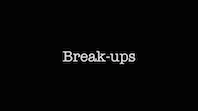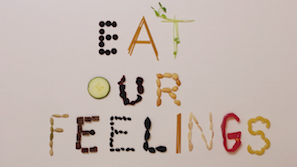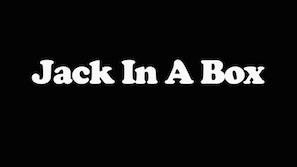 I asked the creators of the series above a few questions each in an effort to create one multi-perspective and mega-cool Q&A sesh. Let's get into this week's questions!
VVS
:
Why did you choose a web series format instead of a feature or a short?
The Better Half
: We wanted to use the web series platform because the story lent itself to a more serialized format. We also wanted to try to make something on our own, during our downtime and in between other projects.
Ingrid Jungermann, F to 7th
: I've always been a person who makes my own rules, which means I like structure but it has to be my own structure. Web series encapsulate that — you have freedom, but the more organized you are with that freedom, the better your work will be and the easier it is to find your audience. I also am not the most patient person. I like to create fast and distribute fast, and this is the best way to do that.
All Over It
: Our series was actually conceived as a 22-minute pilot. We realized after we finished editing that it lent itself to shorter, more shareable installments, so we recut it. To us, the idea of a short-form serial feels much more in line with our own fragmented, short attention spans. There's more room for experimentation — each episode feels less capital-I "important," so we can take more risks, knowing that there's always room for redemption in the next installment.
Jim Turner + Michael Cyril Creighton, Jack In A Box
: It was 2009, and not many people were doing web series at the time. It offered us a way to create work, experiment, and learn on a tight budget/limited time.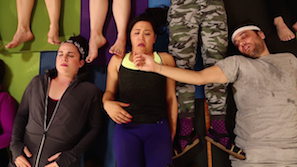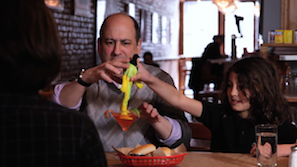 Left: SRSLY's Yoga episode; Right: F to 7th's Deny, Deny, Deny episode
VVS
:
How has the series been received? Do you think that web series in general are having a moment in the spotlight right now?
The Better Half
: We've been incredibly lucky with the exposure and success of The Better Half. We honestly didn't think it would end up on television, featured on Buzzfeed, AfterEllen, IndieWire, and other high-profile press outlets. The power of social media is incredible.
F to 7th
: I think it's been exactly what I had hoped. Sure, I wouldn't mind more viewership, but really, the numbers don't matter as much as who is watching.
All Over It
: The series has been really well-received. BUST called it one of the
"6 Best Web Series You're Not Watching (But We Bet Will Blow Up Soon)."
and Guest of a Guest included us in their
"8 On Demand Shows You Should Be Watching"
(as the only independent series in the group). We're hoping next year it makes the "6 Best Web Series You Actually Are Watching, You Liar" list. And yes, absolutely, with the trajectory of High Maintenance and
Broad City
in particular, we feel like scripted, truly grass-roots web series are becoming a force.
SRSLY
: The response has been overwhelmingly positive, but we also try to never read the comments — the Internet is a scary place. Web series are beyond huge now — it seems like if you don't have one, you're out of the loop. They're (relatively!!) easy to produce, and fun. Get on it!
Eat Our Feelings
: Most people we know don't have TVs. They watch TV on the Internet. So when everything you watch is on your computer, it levels the playing field for series that originate online. And network TV doesn't necessarily cover all the ground- there are things we want to see that don't exist yet, there. So the world feels really open to web series right now — people are more receptive to them, than they have been in the past. That's also because the quality of work that's being made is so great.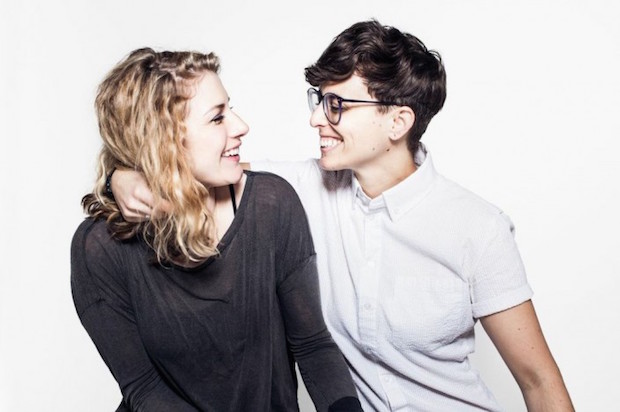 The Better Half
VVS
:
What has been the most difficult aspect of the web series experience thus far?
The Better Half
: The hardest part about this experience has been trying to set a standard for ourselves and realize a vision with very little money.
F to 7th
: Shooting is always fun but very intense. When you move really fast and don't have a big budget, it's extremely stressful. And as a director, you have to keep it together. And when you move from director to actor, you have to let that all go and do the work.
All Over It
: It's hard to keep the light on in your social media outlets when making the show isn't your day job. It's also tough to break through when the landscape is so crowded with stuff vying for an audience — big shows, scrappy shows, dumb shows, smart shows, but also just pics and vids and gifs and recipes and memes and cats.
SRSLY
: The most difficult aspect has been getting notes from our moms. Apparently Danielle "needs to enunciate more" and Alex "should make a video for her cousin's Etsy store!!!!"
Ted Tremper, Break-ups
: My only regret is that I wasn't more prolific. There were so many more people I wanted to work with, but after making an episode I wasn't particularly proud of, I became anxious that I wasn't going to be able to keep up the level of quality I hope we set early on. It was a terrible decision based out of fear instead of playfulness and love.
Jack In A Box
: The most difficult aspect was scheduling. People get busy, and when everyone is basically donating their talent, you have to work around schedules left and right.
VVS
:
And the most rewarding?
The Better Half
: The most rewarding part is definitely seeing our finished product. Whenever we watch an episode we can't believe we pulled it off. It's also incredibly humbling to hear from our fans and fellow filmmakers tell us they watched it and actually liked it.
F to 7th
: The most rewarding experience is to get these beautiful, thoughtful emails sent to you from a stranger who tells you that they've binge-watched your show and how much it means to have someone out there who understands what they're going through. That's pretty cool.
All Over It
: The most rewarding part so far has been finding a cast of really gifted, funny people who are pretty much down for anything and enormously fun to watch. We also are excited to have created a series that we are truly proud of and now to be connecting with an audience who share our enthusiasm.
SRSLY
: The most rewarding is being our own bosses and creating our work. It's incredibly fulfilling and fun and makes us feel like the strong powerful women Beyonce wants us to be.
Eat Our Feelings
: It's so exciting to know that people are enjoying the series. The most rewarding moments are when we discover that the episodes are working. When people watch an episode, try out the recipe at home, and have a great time with it. We want to get people into the kitchen, and we want the experience of cooking to be fun and silly, not intimidating. We've had people, who aren't necessarily food people, send photos of the Eat Our Feelings meals that they've made. That's the best. Because that's what we're trying to do!
Break-ups
: The most rewarding experience was learning how to make films by watching my heroes work. If you look at the cast, the majority of them have gone on to either write or perform on SNL or another television show. They are colossal talents. I was very lucky to know them let alone work with them.
Jack In A Box
: The most rewarding aspect for me was that people responded to it, enjoyed it and grew with the character of "Jack" over the four seasons we worked on it. It felt very rewarding to receive a warm response and have a loyal audience.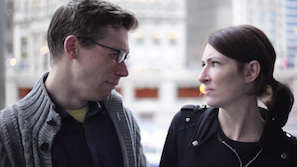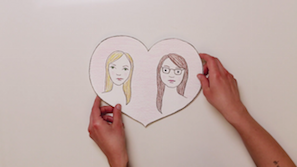 Left: Break-ups' Katy & Ted episode; Right: Eat Our Feelings
So there you have it — just a little insight into the mentality of some of the best web series makers out there. We hope their words can inspire and encourage you and maybe, just maybe, get your creative juices flowing on ideas for your own series! Be sure to tune in next week for the second part of our Q&A, which dives a bit further into the production aspect of successfully getting a web series off the ground. Stay cool and weird and talented and everything else that makes us love you and you love us (this is reciprocal, right?!). See ya next week!