Sherpas Cinema jumped onto our radar with their inventive approach to sports and branded shorts. And the British Columbia-based crew is widely known for exactly that. Their creative, playful approach to documenting people shredding gigantic cliffs has granted them numerous awards and mountains of viewers. Their The North Face commercial, "Imagination," broke the internet and took home our Best Action Video of the year. And their latest production effort, "Loved By All," just snagged their 10th Vimeo Staff Pick.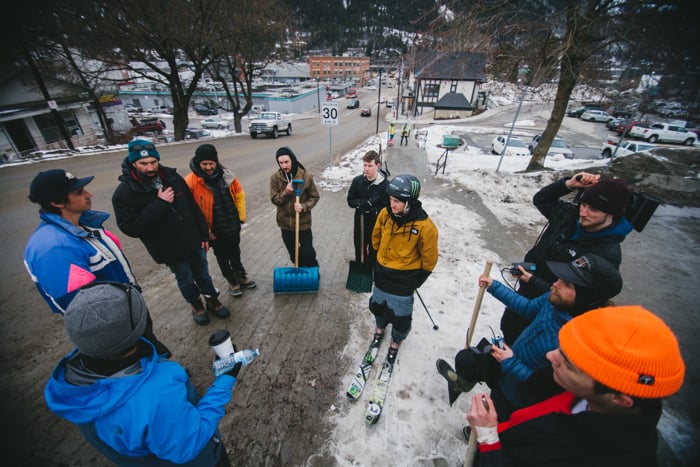 Sherpas Cinema behind-the-scenes shooting "Imagination" for The North Face.
As part of Video Review Month — one whole month of our review tools, totally free — I caught up with Sherpas Cinema's executive producer, Mitchell Scott, to see how they collaborate and where our video tools are most helpful in their post-production process.
How do you collaborate effectively, whether that's with your own internal Sherpas crew or a big brand client?

Probably the most important element is a clear vision of the creative going into the project, and a very clear idea of the roles and responsibilities of the crew as it applies to that specific creative. The ultimate goal of the production is what keeps teams and people working harmoniously through a project. You need to have a clear vision of what that goal is before you hit the red button.
What are five things every Sherpas video needs to come together?
1) A really good, never-been-done-before, super-difficult-to-pull-off, mega-creative idea.
2) An incredible crew.
3) A combination of characters and a location that is full of life, verve, spunk, beauty, and tension.
4) A well thought out plan that can be reinvented if it has to be.
5) Lots of coffee. Preferably lattes.
Do you use Vimeo's review tools in your post-production process? How does it help with your workflow?

We have just begun using review tools. Having comments all in one place has allowed us to streamline our workflow by creating a single repository for all of our feedback. We can see it being a big advantage to our workflow moving forward. Having feedback in one place is a huge win.
What's the craziest piece of feedback you've ever gotten? How do you accept edits on your creative work?

Tough question, as we get all sorts of interesting feedback from our work. A lot of the "should have done this…" stuff can be the craziest because it often comes from people who have no idea about what we were up against on any specific shoot. We take it all in stride though. We love passionate responses. It's better for people to either love or hate our work rather than think it's OK. When it comes accepting or acknowledging feedback, we position our director to receive, filter, and amalgamate, so it's coming from one place — and our editors aren't getting pulled in a million different directions. All feedback is good, but filtering that feedback into clear directives is the tricky part. Protecting your editors from onslaughts of random feedback is critical.
Your latest film takes place on Mount Everest. What's the wildest place you've ever needed to address feedback?

With so many projects in the hopper and our crew in far-flung places, we often need our directors to chime in on projects when they're deep in the wild. Review tools will be key for our directors in Peru, Iceland, and elsewhere to deliver edits for pieces going through our post bay.
How critical is feedback to the post-production process?

It's a huge part of it. Editing is like carving wood or making a sculpture. It's incredibly hard to have a true vision of the finished product before it emerges from the ether. Feedback is crucial every step of the way. It does the big cuts, the sanding or polishing, those crucial additions, and subtractions. It's everything, and it all needs to be considered with an open mind. That doesn't mean it needs to be incorporated, but at the end of the day, good feedback is what makes a great piece.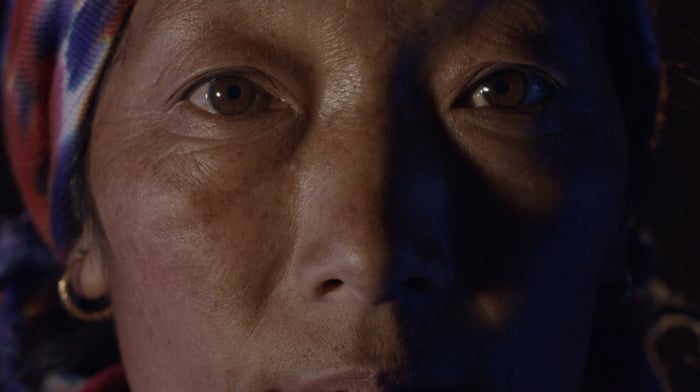 "Loved by All," directed by Eric Crossland
How has Vimeo impacted Sherpas Cinema?

Vimeo has had an incredibly positive effect on our work. The interface, the look, the feel, the content — it all aligns perfectly with what we do as filmmakers. We're into uncluttered beauty, so having a community of like-minded creators and viewers inspires us to push ourselves further with every project. Thank you for all that you do!
What kind of difference does that Staff Pick badge make?

It's a huge boost to our films. We love posting our work on Vimeo because the cinematic interface aligns so well with what it's important to us. Not to mention, with so much amazing content on Vimeo, from so many incredible filmmakers, to be acknowledged as somehow special amidst all of that beauty— special.
Itching to see all the far-flung projects Sherpas Cinema have been up to? Head over to their Vimeo page and browse their body of work.