You're cool. You're awesome. You do some amazing things that are deeply satisfying and gratifying to you on a personal level. But none of that matters without the validation of strangers on the Internet! Right? Why not share awesomeness with everyone?
A one-minute video resume is the best way to show what you're made of to the world, so I teamed up with Skillshare to create an 11-part online class, which takes you step-by-step through the pre-production and editing of an actual video resume *and* it's packed with DIY filmmaking tips. I've pulled out a few of my favorite lessons from the class, and over the next few days I'll be sharing them on our blog. To get the full step-by-step walkthrough from start to finish, you should enroll in the class, which is free if you have a Skillshare subscription.
Prep your pre-production
Whether you're looking for a job, trying to sell your services or products, or just trying to get a bit more exposure for yourself, video is a really effective way to do it. Why one minute? It's super easy to digest. There are 10 trillion other things to watch on the Internet (twerking Pugs, anyone?), so people are way more likely to give up 60 seconds of their time than a few minutes.
But how do you approach the elusive one-minute resume? There's a term in the biz called an elevator pitch. Picture yourself getting in an elevator with someone on the ground floor, and needing to sell your product, service, or brand to that other person by the time you reach the top of the building. What is everything you want them to know in 60 seconds?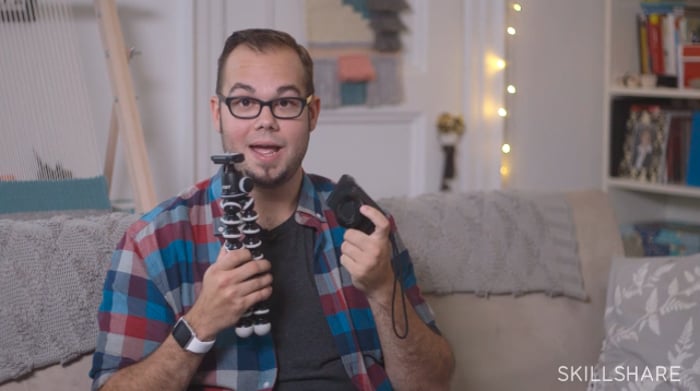 Develop your pitch from that jumping off point, and then you can think about shooting it. You don't need any fancy shmancy equipment to create your video, so don't let that deter you. At the bare minimum, all you need is your phone. What you're trying to do is effectively tell your story — nobody is expecting a cinematic masterpiece (unless you create cinematic masterpieces for a living).
When you start planning, zoom out and ponder the big picture. Think about what your video is going to look like and what it's going to achieve. Are you just trying to show off a cool thing you can do? Are you actively searching for employment? You should tailor your video accordingly.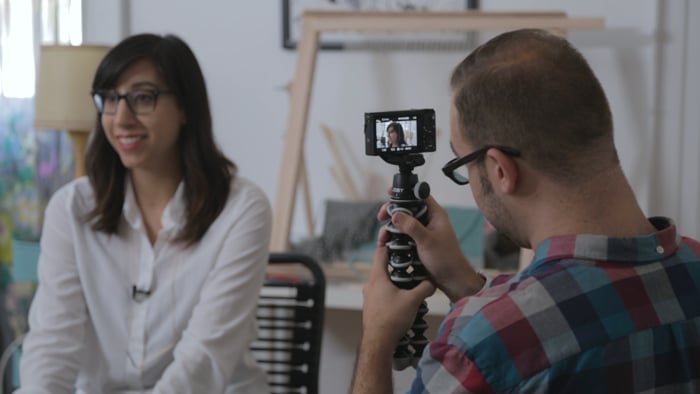 A good way to begin visualizing your video is to create a storyboard, or if you're absolutely terrible at drawing, make a shot list. Not only will it help you get a better idea of what you want to accomplish, but when it comes time to shoot, it can act as a checklist so you can ensure you're getting all the coverage you need for your video.
Soon, I'll share more top tips from the series on shooting and editing. But to dive further into pre-production or simply binge-watch the entire series without delay, sign up for the full Skillshare class now.