Yo Vimeo!
As Senior Curator at Vimeo, I have the distinct pleasure of watching lots of videos. Seriously though: Lots of videos. I watch the vast majority of these videos on my laptop here at Vimeo HQ. With a nice pair of headphones on and a strong cup of coffee within reach, this makes for a pretty good viewing experience. However, nothing compares to seeing videos projected on the big screen.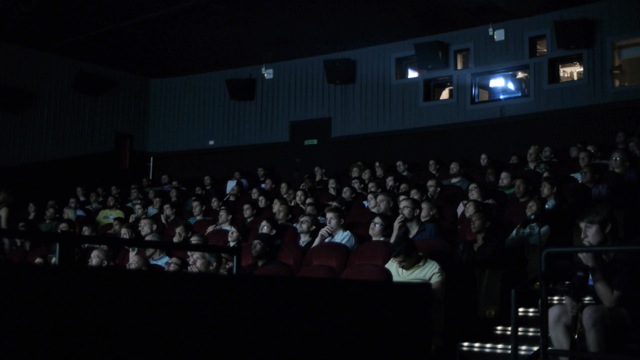 So, last Wednesday, about 200 members of the Vimeo community and most of the Vimeo Staff were treated to the silver-screen Vimeo experience during our first-ever Staff Picks Cinema event, held at the SVA Theatre here in NYC. The heart of the evening was a 75-minute screening of some of our favorite Staff Picks from the past few months, projected in full HD glory on a massive movie screen. The viewing was followed by a 30-minute discussion and Q&A featuring Keith Ehrlich (director of "The Bike Maker"), Aaron David DeFazio (director of "Top Floor"), Daniella Kahane (writer/producer of "Top Floor"), Mike Rauch (co-director of "Sundays at Rocco's"), and Maya Millett (Interim Senior Producer for StoryCorps).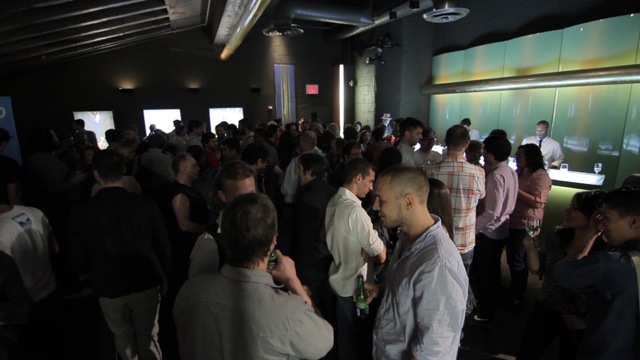 The event culminated in a post-screening shindig where staff and community members alike had the chance to geek out with Dean Peterson, Jordan Bruner, the guys from BRTHR, Doug Klinger from IMVDb, and many other Vimeo celebs. People who previously knew each other only digitally had the chance to meet in the flesh, with everyone glowing from the awesome videos they just watched (or the beers they just drank). It was beautiful to behold.
We're planning on doing more Staff Picks Cinema events in more cities in the future, so stay tuned and let us know if you'd like us to organize one in your neck of the woods!
Peace!
Sam