Hey Vimeo,
It's summertime here in the northern hemisphere, and while we enjoy having fun in the sun, sometimes we need a break. So, take refuge from that nonstop photon parade with some ice cold Vimeo. What better way to cool off than by hanging out on one of the coolest websites ever?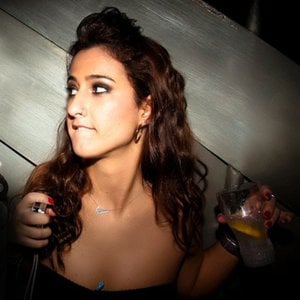 First up, I present Vimeo Community member Connie Preti. She hails from Argentina, having lived in Buenos Aires before coming to NYC to study journalism. Connie is an active multimedia journalist who makes awesome videos, like this recent photo-based voice over piece about a woman with a generous feline foster home.
Next up, let's jump into kickstartboom, a great Channel for design, animation, and wonderful looking videos. Check out their most recently featured pick. It might just start a dance party by your laptop.
Now, let's turn our attention over to the Typography Group. I'm not a font fanatic, but I do think text can be used in creative ways to enhance a story and this Group is a terrific showcase of quality examples. Take a peek at one of the recent additions:
Finally, I would like to mention a film festival that has grown over the past few years into something not to be missed: the Imagine Science Film Festival (ISFF). Showcasing films that effectively incorporate accurate science into compelling narratives, the ISFF includes shorts and features in fiction, documentary, music and experimental genres. If you'd like to submit, you can visit their site, or better yet just add to their Vimeo Group. Hurry up though, the submission deadline is approaching!

That's all for now! Until next time, enjoy your Vimeo.