One of our primary purposes in life is to make it easy for anyone (and also everyone) to watch and share videos on Vimeo. And by partnering with other companies and services, we're able to bring Vimeo goodness to all kinds of screens and people. The latest news in this realm is that, as of right this moment, Vimeo is available on the just-launched Amazon Fire TV.
Amazon Fire TV is a tiny box that connects to your television, and with the Vimeo app you can use it to seamlessly stream Staff Picks, Vimeo On Demand titles, and other awesome videos right on your big screen (we're assuming you have a big one), in gorgeous 1080p HD.
What's that? You're already on the Amazon Fire TV train? You're the conductor? Well, look at you. Then get yourself started by signing up or logging in to your Vimeo account. Once you're logged in, you'll have access to all your videos and likes, and of course your cherished Watch Later queue.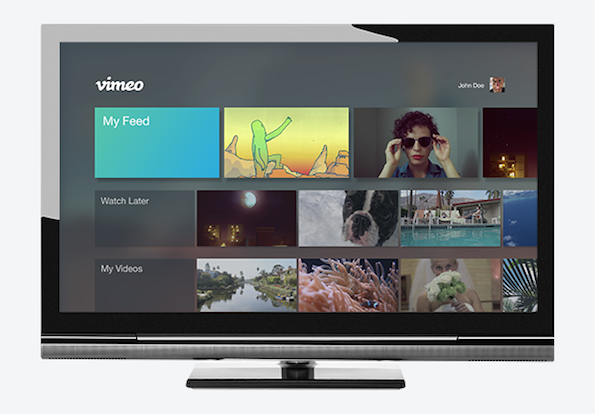 We worked closely and intimately and discreetly with the Amazon team to make Vimeo and Amazon Fire TV the hottest couple around. Take a gander, please, and send any feedback our way!