Hey there, my metaphor-making multitudes,
How about a little lesson before I triple dog dare ya? I thought we might talk about Match Cuts.
Match cuts are used for to create continuity between two dissimilar scenes, as they are less jarring than a jump cut. Often, they are chosen because they suggest a relationship between two different objects (cutting from one person's shoes to another's might mean a meeting is imminent), or they create a visual metaphor.
The most frequent use of a match cut is for "matching on action" — cutting from one shot to another view that matches the action in the first shot. This trick helps distract the viewer from noticing a cut, because our eyes and brains care more about the continued action than the jump from one point of view to another.
For a real slick example of match cutting on motion, check out this video by Vimean predatory bird:
Your Challenge is to create a short video that includes at least 3 match cuts. While these can be any type of match cut, including the more subtle cut-on-action, try using at least one prominent/artistic cut. Here are a few examples of more noticeable match cuts in film:
2001: A Space Odyssey features a shot of a bone thrown into the air, which cuts to an orbiting nuclear weapon — both tools, one much further along than the other: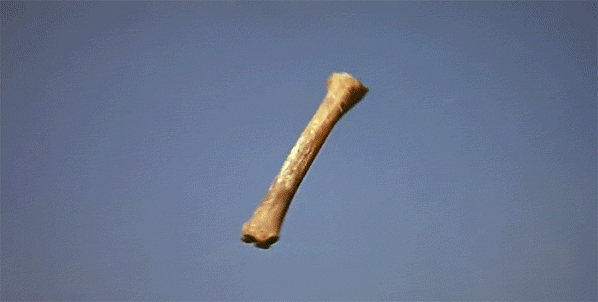 Lawrence of Arabia features Lawrence blowing out a match, which cuts to the sun rising across the desert.
The Fall features a cut between a character's face/costume and a natural background, almost like an afterimage (although in this case, they do use a dissolve rather than a cut):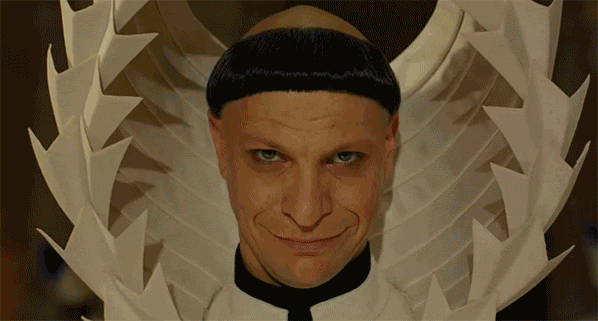 North by Northwest features a match cut that jumps across time, when a shot of Cary Grant pulling Eva Marie Saint up from Mount Rushmore is cut with a shot of him pulling her up into a bunk on a train. Hitchcock skips right over all the courtship and jumps straight to the characters as an established couple.


+ Create a short film that features at least 3 match cuts.
+ Keep it under 2 minutes.
+ If you add music, make sure you use a song you or a buddy created, or something from the Vimeo Music Store! If you do choose to use a Music Store song, please throw a link in the description.
+ Anything goes for your video's title, but add this at the end of your video's description: "Created for the Weekend Challenge: vimeo.com/groups/weekendchallenge"
+ Upload and post your video to the Weekend Challenge Group by *****Tuesday, April 8th, 2014***** at 11:59 PM (EST).
Only videos made specifically for this Challenge will be considered.


+ The winner will receive a badge on their video, and free Vimeo Plus account for one year! If you're already a Plus member, you'll get another year.
+ The runner-up will receive an extra 3GB of upload space!

All videos must be approved by the Vimeo Staff before appearing in the Group, so don't worry if your video doesn't show up at first; we'll get to it!

Ready for a challenge?
Create your match cut video!
Accept this challenge