Hello Vimeo!
For a screenwriter or director, the opening scene to a film is crucial. Especially on the Internet, where a viewer's attention is easily divided, you need to captivate your audience within the first 30 seconds of hitting that play button. This weekend we challenge you to make a good first impression and create just the opening scene for a film titled...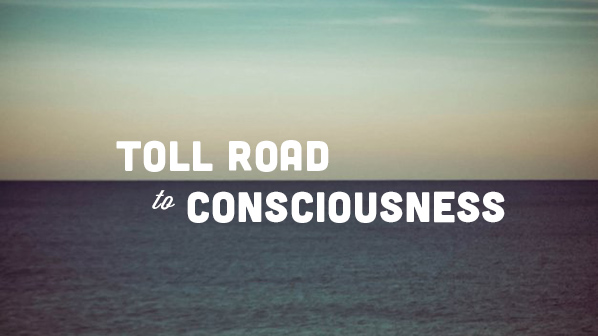 Imagine you're a director. Your new film is titled "Toll Road to Consciousness." Is it a psychological thriller? A mumble core indie drama? A social issue mockumentary? A coming-of-age animated epic? The choice is yours! Develop your genre, characters, and plot — but instead of writing and shooting the whole script, just create the opening scene.
To jumpstart your creative juices, let's watch some epic openings from a few short films that start off with a bang!
Creating mystery and intrigue will leave your viewers wanting more. Watch how in just 30 seconds Jonathan Entwistle introduces his characters, establishes the setting, and builds anticipation. Where are these young men going dressed as zebras? Who is the girl? And what does he mean "not tonight"?
Establishing your conflict early on can raise the stakes and grip your audience. In just 40 seconds animator Connor Finnegan introduces us to a little bird who is afraid of flying:
Sometimes simply asserting a strong style, voice, and aesthetic is the key to a good opening. One of my favorite documentaries on Vimeo starts off in a very straight-forward manner. It's clean. It's simple. It's wonderful. Watch the first 18 seconds of A Brief History of John Baldessari:
Got it? Good.


+Create the opening scene to a film titled "Toll Road to Consciousness."
+Your video must be one minute in length or less.
+Somewhere within the video you must include a title card or text that reads "Toll Road to Consciousness." If you need help adding text to your video, take a look at this tutorial video for iMovie, or search for similar instructions for your editing program of choice.
+Please don't feel constrained by this wacky title we've chosen! Your submission doesn't need to include a toll road or even mention one; think of it as a metaphor — or interpret it literally if you'd like!
+ If you add music, make sure you use a song you or a buddy created, or something from the Vimeo Music Store!
+ Add this to your video's description: "Created for the Weekend Challenge: vimeo.com/groups/weekendchallenge"
+ Upload and post your video to the Weekend Challenge Group by Tuesday, September 10th at 11:59 PM (EST).
Only videos made specifically for this Challenge will be considered.


+ The winner will receive a free Vimeo Plus account for one year, and one of our stunning new trophies! If you're already a Plus member, you'll get another year!
+ The runner-up will receive an extra 3GB of upload space.

All videos must be approved by the Vimeo Staff before appearing in the Group, so don't worry if your video doesn't show up at first; we'll get to it!
UPDATE
Wow, you guys. You really out-did yourselves this week. And with such a strange prompt, too! There were so many amazing submissions, we really had a tough decision on our hands. But without further ado... Our winner is Sebastian Bragstad with his super-surreal take on the title. Sebastian, how much convincing will it take for you to make this into a feature!?
Our runner up is BlancheNoE who made this gem of a political thriller. What a cliffhanger!
Also — I couldn't resist!! — please check out this list of very honorable mentions. You won't be sorry!
This creative canine video by Dana Yurcisin was a staff favorite for sure!
So was Adam Danger Smith's beautifully shot classic western scene.
This perfectly crafted murder drama by Matthew M had us on the edge of our seats!
So did this thriller by Marcel Maurice Udina
On the other hand, this one by ThirdStrikeFilms literally had us jumping OUT of our seats!
We also loved this thoroughly intriguing piece by Chris Johnston
You can watch all 60 entries HERE!
Nice work everyone! Thanks so much for participating! Now go make the feature length film "Toll Road to Consciousness" ;)