Mother's Day is here in the U.S., and we wanted to take a moment to thank all the mamas out there — and especially shine a light on mothers in the arts — as they've inspired us, motivated us, and shaped us into the video-lovin' weirdos we are, today and all days. No amount of plays, likes, or comment-love can express how much women in film mean to us. But as a humble (and binge-worthy!) attempt, here's a blog post celebrating some incredible mothers and their videos.
There is no shortage of talented moms on Vimeo. Mirra Fine of The Perennial Plate is one such example, perfect for those who love global adventures and cuisines. Traveling the world with her co-producer Daniel, Mirra explores the wonders, complexities, and stories behind the connected global food system. As self-dubbed "camera girl," Mira captures beautiful images and gives us serious food fomo in the process.
Or take Christy Lamb. Christy produced the evocative Staff Pick Premiere These C*cksucking Tears, an award-winning short about the first gay-themed country music album. She also launched Moms-in-Film, a nonprofit aimed at energizing the careers of mothers in film and television by providing community, funding, and advocacy. A true Jane of all trades.
Another badass filmmaking mama is Academy Award®-winner Megan Mylan. Her documentaries are wildly moving, and her short depicting Masami Hayata, a man in Tokyo who delicately juggles many roles, recently nabbed a Vimeo Staff Pick.
Another boss mommy? Staff Picked filmmaker Victoria Mapplebeck. Her short "160 Characters" tells a story of how two people, meet, date, break up ... and deal with an unplanned pregnancy. It also happens to be her own personal story. And it's pretty amazing:
And Victoria's got a few words of wisdom for her fellow mommy creators: "My message to any women with kids and a burning desire to get back to her creative life of old — or to reinvent a new one — would be to get productive in the micro pockets of time you can carve out when your baby is sleeping, or your kids are on Xbox. Do it for you. Do it for your kids. Do it as a collective 'up yours' to Cyril Connolly and to anyone else who thinks that motherhood and great art are mutually exclusive. They're not."
*raises fist in solidarity*
And while there are plenty of talented mommys using Vimeo, there also happen to be nine marvelous moms working here at Vimeo. To these insanely wondrous women, and all the mother's out there: Happy Mother's Day, from our hearts and screens straight to yours.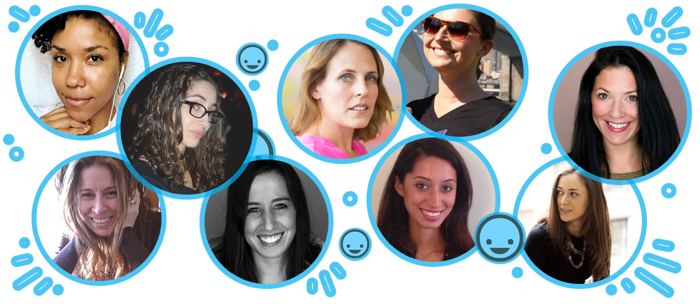 Craving more "Certified: Mama" videos? Check out our Mom's The Word channel for some of the latest and greatest films, straight from incredibly talented mothers in the Vimeo community.