The big announcements have been coming fast and loose, so now it's time for everyone at Vimeo to take a well-deserved rest.
OK, enough resting, time for another big announcement: Vimeo has arrived on your Xbox 360! You can enjoy everything you love about Vimeo while leaning back on your couch, ogling your flat-screen, and gripping the daylights out of that controller you sometimes wish could replace your right hand.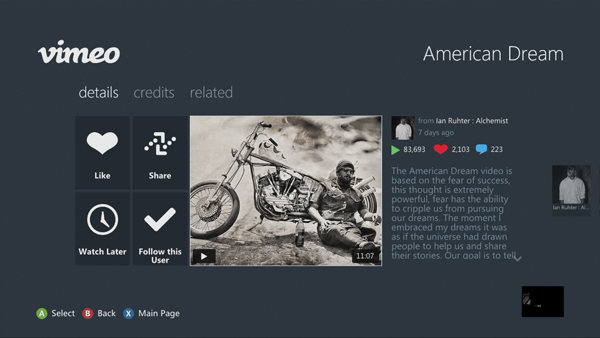 The Vimeo app on Xbox LIVE has no shortage of awesome, but here are just a few things that give it that extra special sauce:
+ Vimeo in HD on your giant TV: You know, the way you watch everything else.
+ Continuous play: Turn on your feed, your Watch Later queue, or an Album of your favorites and then wonder where three hours went. Or create a party Album to play in the background during your next shindig.
+ Voice and gesture controls with Kinect for Xbox 360: Just tell your Xbox what you want, like it's your buddy. Maybe soon you'll be able to control Vimeo with your MIND.*
+ Connect your Xbox LIVE account to Vimeo: See your Xbox LIVE friends' activity and stay logged into Vimeo whenever you're on Xbox LIVE.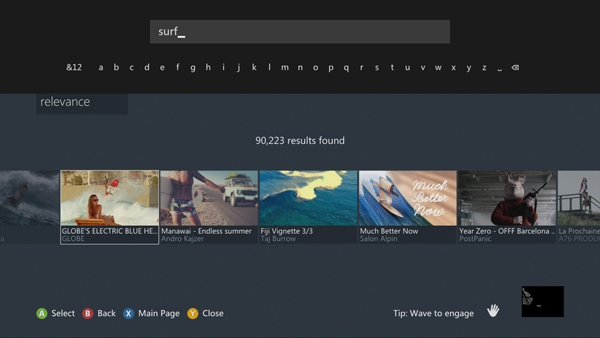 You get all that, plus all the Vimeo you ALREADY love (discovering new videos, liking videos, adding videos to your Watch Later queue, following people, etc.), wrapped up in a beautiful Xbow (see what we did there?). The next version of the app will be able to pwn you at Halo 4.*
*We're working on this!**
**We're not working on this.
+ More from the Staff Blog Archive