tehboner
Joined

Location

west palm beach, fl
Profile Images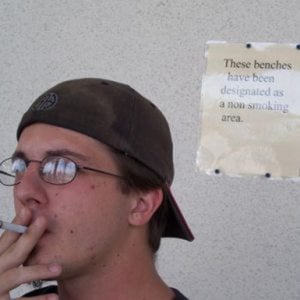 User Bio
Boner Jones
Name: A.
Nickname: Boner Jones
Born: May, 1982
Music: Every Time I Die, Slipknot, The Blood Bros., 311, Reel Big Fish, etc.
Visual Entertainment: ATHF, Beavis n Butthead, Comedy Central, Junkyard Wars.
Hobbies: Video editing, filming, 4x4's, computers, FFXI and boobies.
Fav. B.I. Vid: SenateDC Dance-off
Worst B.I. Vid: The Tomato.
AIM: r331b1gf15h
E-mail: bonerjones@gmail.com
What I do here: Webmaster, editor, actor, bitch.
Related RSS Feeds
Recent Activity
Um, yeah, those are softair guns, they maybe shoot 200 FPS, with .12 gram BBs. Try real airsoft guns that can shoot over 400 FPS with .20 gram BBs, then post a video.