tehboner
Joined

Location

west palm beach, fl
Profile Images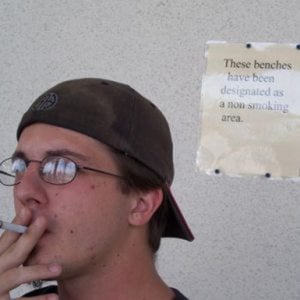 User Bio
Boner Jones
Name: A.
Nickname: Boner Jones
Born: May, 1982
Music: Every Time I Die, Slipknot, The Blood Bros., 311, Reel Big Fish, etc.
Visual Entertainment: ATHF, Beavis n Butthead, Comedy Central, Junkyard Wars.
Hobbies: Video editing, filming, 4x4's, computers, FFXI and boobies.
Fav. B.I. Vid: SenateDC Dance-off
Worst B.I. Vid: The Tomato.
AIM: r331b1gf15h
E-mail: bonerjones@gmail.com
What I do here: Webmaster, editor, actor, bitch.
Related RSS Feeds