B.A.D. Born a Dancer
Joined
Profile Images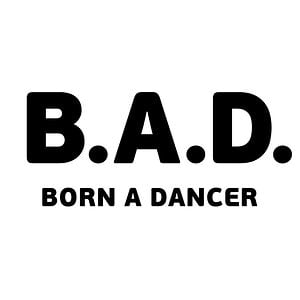 User Bio
The art of dancing, like any other performing art, immediately strikes a personal chord of our psyche. When we are dazzled by a dancer's performance we can feel that both our body and our mind are trying to discreetly imitate the motion; this could explain why dancing has been admired since times immemorial. Photography, by capturing this moving sensation, more often than not fascinates the viewer with the charm and vigor of imprint and immortalized motion. Be it through amateur snaps, or professional photo shoots that usually compose collected works of art, like those found in the Ballerina Project*, the admiration of a picture itself manifolds when it tries to capture the essence of "performing."
In mid-2011, and with these stimuli in mind, three youngsters commenced a creative and educational quest around the extraordinary fields of photography. They were lucky enough to set their course for this brimming with life journey accompanied by the landscapes, the aromas, and the people of Thessaloniki; the second largest city of Greece. With diverse fascinating sites and the pulsating Greek temperament beating deeply in the city's heart, Ernesto, Iakovos, and Yannis found not only an original combination of the Mediterranean landscape with the Balkan peninsula, but also a place that could host the first steps of B.A.D.
The B.A.D. project will keep its focus on 3 specific areas; the individual, the surroundings and of course the photographers themselves. We chose to do so because we felt that all three are related to dancing somehow; the fluidity of expression offered by the medium of photography, like any other dance, helps us "perceive" the picture and thus manifest a choreography that eventually amalgamates the surroundings with the actual dancer.
We hope that you will see, the same way we do, that in the end we are all born to be dancers...
*The project of Dave Shitagi, based in New York (ballerinaproject.com)
Related RSS Feeds