Boulderwelt
Joined

Location

Munich
Profile Images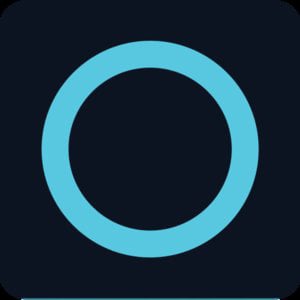 User Bio
VISION
Wir haben einen Traum!
Wir wollen dem Bouldern eine neue Dimension geben.
Wir wollen dem Sport, der uns so viel gegeben hat, etwas zurück geben.
Wir wollen eine eigene Welt nur für Boulderer schaffen.
Wir bauen für Euch die Boulderwelt!
Bisher konnte man das Bouldern nur in den dunklen, selten besuchten Ecken der Kletterhallen finden, bevölkert von extrem harten Jungs und Mädels, die an ihren Projekten arbeiten – ein Ort, der Anfängern Angst einjagte.
Das war bisher so… die Boulderwelt rückt das Bouldern in das richtige Licht und gibt dieser eigenständigen Sportart den Platz, den sie verdient.
Wir bouldern selber seit vielen Jahren auf der ganzen Welt. In dieser Zeit erlebten wir viele Abenteuer, sammelten unterschiedlichste Eindrücke, hörten die abgefahrensten Geschichten und hatten jede Menge Spaß.
Jetzt ist es an der Zeit, diese Begeisterung mit Euch zu teilen!
Im Herzen Münchens, der schönsten Stadt der Welt, ist die Boulderwelt entstanden. Für begeisterte Kletterer und Boulderer soll hier kein Wunsch offen bleiben.
Unser Angebot will Anfänger schnell integrieren und zu begeisternden Anhängern der Boulderwelt machen. Von super leichten Einsteigerrouten bis hin zu harten Wettkampfbouldern finden unsere Besucher immer motivierende Herausforderungen. Die Boulderwelt hat eine warme, helle, freundliche Atmosphäre, in der man sich wohl fühlen, Freunde treffen, Kaffee trinken oder auch einfach entspannt Slacklinen kann.
Überzeugt Euch selbst!
VISION:
We have a dream!
We want to take bouldering to the next dimension.
We want to give something back to the sport that has given us so much.
We want to create a whole world for the boulderer.
We give you Boulderwelt!
Until now indoor bouldering was always something to be found in a dark seldom visited corner of a climbing wall. A small steep wall with a few really stong people trying their projects, a place where beginners were scared to go…
That was until now… Boulderwelt brings bouldering into the limelight, gives bouldering its deserved status as a sport in its own right. In the middle of Munich, the most beautiful city in the world, we created a new bouldering-hotspot.
Dave and Markus have been bouldering for many years. Over this length of time we have had lots of adventures and collected many happy memories and stories. Now it is time that we give something back to the sport that has been so important in our lives. We want to share this pleasure with the world and make bouldering a sport that everyone can enjoy.
With Boulderwelt we want to create a whole world for the boulderer, a bouldering wall for everyone. And with this we want to offer everything that the boulderer desires:
So many easy boulders for beginners that everyone, from child to pensioneer, can have fun.
The best training facility in the world for the competition boulderer
… and everything in between!
And of course:
A warm, light, friendly environment where you can meet up with your friends, drink a coffee and do whatever you enjoy