John Bowditch
Joined

Location

Athens, Ohio USA
Profile Images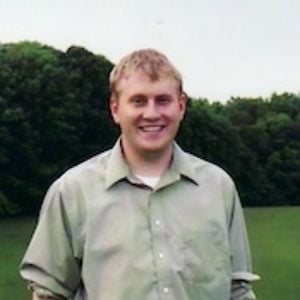 User Bio
John Bowditch is the Director and co-founder of the Game Research and Immersive Design (GRID) Lab in the Scripps College of Communication at Ohio University (gridlab.ohio.edu). The GRID Lab was founded in 2004 with a grant from the Appalachian Regional Commission. In 2011, a commercial wing of the GRID Lab was formed with TechGROWTH Ohio and the Ohio University Innovation Center to foster digital media focused startup companies founded by current and former students. As of 2012, four companies have joined this digital media incubator.
John completed his undergraduate and graduate work in film, video, and multimedia at Ohio University's School of Media Arts and Studies (School of Telecommunications at the time). John has produced several award winning films, animations, games, and simulations over the last decade.
Professional Research highlights include funded projects from the National Institutes of Health, Department of Labor, Department of Energy, Department of Homeland Security, Ohio Board of Regents, and other private entities. In 2008, John was the lead designer and inventor of the Immersive Video Intel Network (IVIN), a multi-tiered imaging technology that has patents pending (ivin3d.com). In 2011, IVIN received money from TechGROWTH Ohio spinout of the university. While not integral to the day to day operations of IVIN3D, John has a super- shareholder stake in the company.
In addition to IVIN3D, other privately owned startups founded by John include the high-end multimedia studio Kosada, Inc. with Steve Mokris in 2004, and defense games and simulations studio Ludobase Limited in 2008.
John is also the lead game design and development instructor in the School of Media Arts and Studies Games and Animation program. He has held this position since 2007.
Specialties
Logistics, Leadership, Innovation
Graphic Design Expertise - 3D/2D animation, modeling, special effects, game development, writing, and video/film editing
External Links
GRID Lab Home - The Game Research and Immersive Design Lab, Scripps College of Communication, Ohio University
LinkedIn - Personal LinkedIn URL
Related RSS Feeds