Boyd H. Jarvis
Joined

Location

East Orange, New Jersey
Profile Images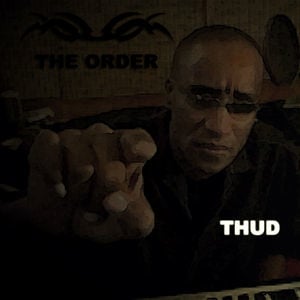 User Bio
May the music be with you at all times. in your dreams in your mind, heart, body and soul at all times!
Peace And Power Much love and Prosperity to you and all around You.
Boyd H. Jarvis
voice123.com/boydhjarvis
discogs.com/artist/Boyd+Jarvis
Biography
Boyd Jarvis has become a legend in the underground and dance music industry.Boyd Jarvis is a music producer, composer, keyboard playerand dj who is highly respected as aninnovatorinmusicproductionand remixing.Boyd has worked for many of the recording industries icons, including Prince, Madonna, Herbie Hancock, Ah Ha, Boy George.
Music had alwaysbeen a passion of his and so in 1981 he bought his firstsynthesizer, a Yamaha CS-15.Timmy Regisford heard him play at Melon's and asked him to overdub a set that Timmy was about to do as an audition for WBLS.Soon, Boyd and Timmy were producing a dance music show for WBLS.From that show came the hit track, The Music's Got Me .Boyd and Timmy began to collaborate on productions and remixes The rest, as they say, is history.
Boyd is known for his collaborations withtop producer/DJ's like Francois Kevorkian, Joe Claussell, Louie Vega, Dave Morales etc.
TECHNICAL SKILLS
Experienced Apple Macintosh specialist and software/hardware consultant, music producer, engineer
and film/scoring/foley editor. Use third party Apple software to timecode/edit film and write/track
music.
CAREER HIGHLIGHTS
Successful musician and songwriter
(See RÉSUMÉ ADDENDA: Discography & Performance Experience 1983-2006)
PROFESSIONAL EXPERIENCE
Studio Engineer/Producer/Technical Consultant 1982 - 2009
Create music tracks at Quad Recording, Unique Recording, Acoustilog Recording, Soundworks
Recording, Chung King Recording, Power Play Recording, Blank Tapes Recording, Sound Track NY,
New York Recording, Howard Schwartz Recording, Bass Hit Recording, etc.
Record Company Engineer/Producer 1982 - 2009
Produce and engineer music tracks for Atlantic, Columbia, EMI, Capitol, MCA, Polygram, Motown,
RCA, Warner Brothers, Virgin, Esterio (London), Guidance, Halfmoon, Dance Tracks, Strictly
Rhythm, Trema Records, Sony (France), Wave, Yellow, etc.
Dance Music Radio Producer and Technical Advisor 1981 - 2007
CyberJamz Radio 2004 - 2007
NY After Midnight on AIR FM - Japan 2000 - 2001
Ionion Radio - Athens, Greece 1992 - 1993
WBLS - New York City 1981 - 1986
Television Commercial Engineer/Producer 1992 - 2005
Hong Kong Tourist Board 2005
Engineering, production and recording for
Live It Love It
Hideoki Corporation - Tokyo, Japan 2000
Engineer for Mono Clear Contact Lenses spot
Kino Advertising - Athens, Greece 1992
Co-produced sound and voice over for Maxwell House
Coffee, Club Cookies, and Vivident Gum
REFERENCES Available upon request
Boyd Jarvis
RÉSUMÉ ADDENDA
Radio, TV, Film & Theater Experience
Discography & Performance Experience 1983-2006
Radio, TV, Film & Theater Experience
Radio Commercials 1992
Kino Advertising - Athens, Greece
Maxwell House Coffee - Engineering/Script Writing/Voice Over
Gauloise - Athens, Greece
Production/Writing/Voice Over
Tango - Athens, Greece
Production/Writing/Voice Over
Stavlos - Athens, Greece
Production/Writing/Voice Over
Television 1992
New Channel Music Video TV - Athens, Greece
Script Writer
Film
Production Assistant
Twentieth Century Fox – Film: Starship Dave 2008
SK Entertainment – Film: Synecdoche New York 2008
Warner Brothers – Film: I Am Legend 2007
Music Composition/Film Score/Engineering and Production
Monte Verde Productions – Film: Dwarf 1985
Theater 1978 - 2006
All Dolled Up - Produced by Colin Quinn of Saturday Night Live and Working Stiffs Productions
Sound - Pearl Primus Productions
Stage Management and Lighting
Perry Street Theater, Lincoln Center, Riverside Church Theater, Village Gate
Set Design and Interior Display 1979 - 1981
Abraham & Strauss, Macys, Bloomingdales, Behill Men shops, Studio 54, Bonds International,
Melons, Pratt Institute