brad miller
Joined

Location

research
Profile Images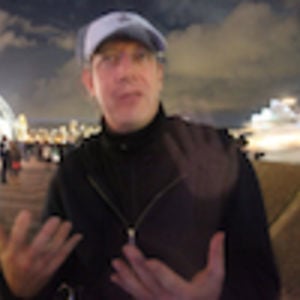 User Bio
Brad Miller is an Artist and Design Academic at the University of New South Wales, College of Fine Arts; he lives and works in Sydney. In his early works, he typically manipulated found images and sound to create single channel video. For the past six years, he has used original photographic and video content in his interactive works in which he explores identity, memory and mnemonic associations. Miller suggests, through his installation work, that the associations created by photography and social networking sites have a subtle but complex influence on identity and our construction of self. He has written on the nature of self in the age of ubiquitous networks and the mediation of memories, recently presenting a paper at International Symposium of Electronic Arts 2011 Istanbul.

The platform that he has created through his installation augment_me (a memory machine of sorts) is a form which he continues to develop both as regards the refinement of the interactivity and programming, changing and editing the content (photography and audio) and ultimately the conceptual relationship between the content and interactive form in relation to the viewer of the work.
With his most recent installation, data_shadow for Underbelly Art on Cockatoo Island in 2011, Miller worked with personal photographic memories as data shadows (n. The trackable data that a person creates by using technologies such as credit cards, cell phones, and the Internet). The installation used 4 synchronized projectors to create a continuous curtain (20m) of images which responded to a machine-vision tracking system with the added effect of immersive surround sound that locates the audiences' position in the exhibition space. The installation is highly adaptive and portable, with the capability to change its content (photographs, video and sounds) in relation to the site.
During September 2011 Miller worked in Shanghai, China with the multi-disciplinary Design Studio/LAB Rare Earth using the augment_me installation as an experimental research platform. From October 2011 – January 2012, he will be in-residence at Cité Internationale des Arts, Paris and creating a new work.
Related RSS Feeds