VCU Brandcenter
Plus
Joined

Location

Richmond, VA
Profile Images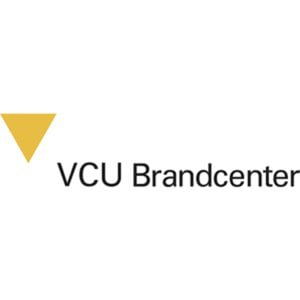 User Bio
Advertising isn't just advertising anymore. It can no longer be limited to a television spot, a print ad, a radio spot, a billboard or direct mail. Mobile devices are ubiquitous. Retail environments have become community spaces. And within the home, the Internet competes with and frequently wins out over TV. Advertising now must be defined as any form of communication that comes in contact with the consumer.
VCU Brandcenter is committed to driving the communication industry to embrace and foster this changing media landscape through creativity, commerce, and culture.
Our graduate students spend two years learning that creativity isn't simply a beautiful image or witty line, but part of a larger expression of powerful ideas that have impact across media. Ideas that tap into and shape culture. Ideas that sell, that generate commerce.
Founded in 1996 as the VCU Adcenter, VCU Brandcenter was the first graduate program in marketing communications to combine business-oriented brand management and strategic tracks with a creative program for art directors, writers, and technologists in an agency setting.
Our mission is to radically transform the business of advertising and branding by training the next generation of leaders to make the business smarter, less conventional and more responsible. To that end, we push our students to work in teams. This collaboration leads to creatives who think strategically, and brand managers and communications strategists who fully understand the creative process.
Because of our collaborative approach and our focus on adapting the curriculum to reflect change, in October 2007, BusinessWeek magazine named VCU Brandcenter (formerly known as VCU Adcenter) one of the 60 best design business schools in the world. And Creativity Magazine ranked us the #1 ad school internationally. Most recently, in March 2008 AdvertisingAge recognized the potential of the Brandcenter's new Creative Technology track and ranked the VCU Brandcenter the number one digital media and marketing school in the country.
In addition to learning from full-time faculty deeply entrenched in the industry, Brandcenter students learn from industry luminaries who serve as weekly guest speakers. They interact with our exceptionally accomplished Board of Directors, intern at the best agencies and companies in the world, and get advice from mentors in the business. Post-graduation, they and their colleagues return to our school to recharge their batteries through our Executive Education courses.
Creativity. Culture. Commerce. Three different worlds. One place where they all come together. VCU Brandcenter.