Guy Champniss
Plus
Joined

Location

London
Profile Images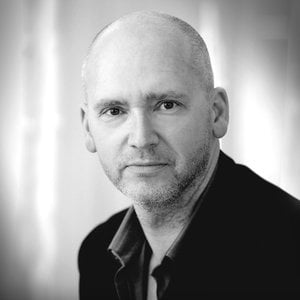 User Bio
I'm an independent brand strategy and communications consultant, and have been working in no small part with Havas over the last few years. The work has focused essentially on what brands should do in the context of the broad changes going on around us in terms of consumer behaviour and - more generally - what I would call 'citizen wakefulness'. The way business engages with - is beholden to - us all is changing beyond all recognition. And as is always the case, in such periods of upheaval, there are many casualties, and many opportunities to lead. Brand Valued is our start to explain how we think business - through its brands - can do better. For all of us.
As well as collaborating with Havas on various projects around these issues, I also work directly with companies that manage branded goods and services, both here in the UK and the US. Much of my work focuses on bringing a sense of rigour and agility to the role brands can play - not just with consumer networks, but with the myriad networks within the company. My unwavering argument is that a new breed of corporate brands - developed and managed with agility and consistency - will become the trusted mavens for many of us in the few years to come. And whilst this may strike fear into many hearts, all I will say is we need to stop thinking about brands in the traditional sense - selling products and services - and begin to see a new form of brand, where the bulk of its purpose rests in investing in society.
For me, I see a huge opportunity to bring together two of the most complex, but engaging, debates currently raging both within branding and society as a whole: sustainability, and social connectedness. From where I stand, these two are far more closely linked than many think. It's the central argument of Brand Valued, that where social connectedness (or social capital) is low, so unsustainable practices flourish. And vice versa. So if we can increase our stocks of social capital, we're getting ourselves in to better shape. Which is doubly good news, in that a) we as human creatures are drawn to higher social capital environments (so no sticks and coercion needed) and b) brands are quite simply the most effective engines of social capital we have. It should be a marriage made in heaven.
Away from the consulting work, I have completed programmes with Stanford Graduate School of Business, the University of Cambridge and am carrying out doctoral research at Cranfield School of Management. Regarding the latter, I am focusing on forms of consumer behaviour within brand communities (specifically prosocial behaviour). My hunch here is that stronger communities around brands could create a compelling piece of process to bring about mass-scale consumer engagement in the issues we all face. But it's just a hunch, at the moment.
Elsewhere, I try and speak as often as I can on these issues at international conferences in order to nudge the debate forward in some way. In the last few years I've been fortunate to present at events including some by the IHT, World Retail Congress and SLM, and have contributed to events at business schools including LBS, ESADE, IESE, IE and Ashridge. I've also written pieces for AdMap (UK), M&M (UK), Environmental Leader (US), SLM (US), and have made contributions to the FT (UK), NYT (US) and El Pais (Spain).
And when I'm not doing all of the above, I live with my wife and family in Kew, West London, where every day we marvel at the glory of Kew Gardens, and lament the existence of Heathrow.
Related RSS Feeds