Brave New Earth
Joined

Location

Lummi Island Wa.
Profile Images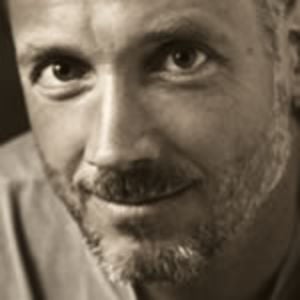 User Bio
Bruce is a new cinema pioneer, and motion visual storyteller. He has†produced and directed a variety of diverse DVD video productions for independent bands and musicians. He has produced directed prototype internet tv series and short form documentary productions. Bruces has developed visions as diverse as a visual presentation proposal for a Location Based Entertainment complex or "LBE" which utilized a collective guild of interactive media producers for development of an interactive tourist attraction. Bruce has also had the good fortune to study with leading photographer/motion visual designer Jamie Griffiths, in the dance/movement arts who mentored him in live performance visuals. His most recent project included being field producer and cameraman for Carole and Bruce Hart's upcoming documentary film "For the Next Seven Generations" a prophetic coming together of 13 indigenous grandmothers.
Bruce is a graduate of Vancouver Film School, where he attended on a full scholarship after being awarded first-place in a scholarship competition..
Bruce Weaver has many early memories of a favorite uncle who traveled the world seeking treasure in exotic lands. Nomadic, he roamed the world, and each time he'd return home he would leave Bruce with vivid, intoxicating impressions, the way the National Geographic's he left behind like a calling-card did. Bruce has wandered the globe not unlike his mysterious uncle did, in search of treasures. Distinct from his uncle however, Bruce has sought the treasures of the heart, those that reveal our deepest purpose, searching out sacred teachings, mystics, elders, and primitive peoples living close to the natural world. Call it good fortune, karma or luck, Bruce has met many spiritual teachers from a wide variety of traditions, each of whom have been the source of both guidance, and great inspiration. Today, these meetings with remarkable men inform his activities, yet always, Mother Earth and her organic rhythms filled with profound wisdom the muse that inspires awe, and passion in his work.
Related RSS Feeds