Jean Christophe BRETIGNIERE
Joined

Location

Paris
Profile Images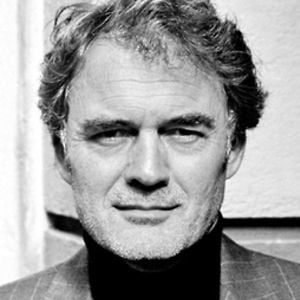 User Bio
Contact : jcbretigniere@gmail.com
AU CINÉMA
Piano & forte de Roland Moreau - Krim Belkacem de Ahmed Rachedi - Angels burn in the sun de Christophe Deshoux · Le dernier pour la route de Philippe Godeau ·The Chronicles of Narnia: Prince Caspian de Andrew Adamson · Les Vents tournent toujours de Christophe Deshoux · La folie des Hommes (Vaillont) de Renzo Martinelli · Le Tableau de Honneur de Charles Nemes · Les rats de Manhattan de Bruno Mattei.
A LA TÉLÉVISION
Louis XI, le pouvoir fracassé de Henry Helman · Camping Paradis de Pascal Heylbrock · Mélissa de Gilles Capelle · Plus belle la vie de Christophe Andrei et Thierry Petit · Le Tuteur de François Velle · Le jour où la France s'est arrêtée de Jerome Korkikian · Commissaire Moulin de José Pinhero · Léa Parker II de Robin Davis · Avocats et associés de Christophe Barraud · Pas vus, pas pris de Dominique Tabuteau · Harcelée de Nicolas Cuche · Le Namouic de Gilles Capelle · Cas de Divorce TF1 · Polar en Famille de Maurizio Alliprendi · The Orchestra de Zbigniew Rybczynski · La Florentine de Marion Sarraut · La Dolce Casa Degli Orrori de Lucio Fulci · Il Ricatto de Tonino Valerii et Ruggero Deodato · La Porte Ouverte de Elena Porpora.
AU THÉÂTRE
Le Consultant de Caroline Langer/Philippe Lagrée · Roméo et Juliette de W. Shakespeare/François Roy · Un Caprice d'A. de Musset/François Roy · Après le Diner de Ricardo Prièto/Myrtha Medeiros · Le Bossu de Paul Feval/Roland Jouve · L'Odyssée d' Homere/Sylvain Lemarie · La vie de Rossini de Stendhal/Gérard Poteau · Macbeth de W. Shakespeare/Jacques Saint Marc · La Cerisaie d'A.Tchekov/Claude Gilbert · Madame Edwarda de G. Bataille/Saskia Cohen-Tanugi.
COMÉDIE MUSICALE / OPERETTE
Avec la compagnie Le Renouveau Lyrique sous la direction d'Emmanuel Marfoglia: Le pays du sourire de Franz Lehar · Gipsy de Francis Lopez · Trois Vales de Oscar Straus · La Perichole de J.Offenbach · La Chauve Souris de Johanes Strauss · La Vie Parisienne de J.Offenbach · Le chanteur de Mexico de Francis Lopez · La Belle De Cadix de Francis Lopez · Sang Viennois de Johann Strauss · Véronique d'André Messager Violettes Impérialesde de Vincent Scotto · Méditerranée de R.Vincy - F.Lopez · Rêve de Valses d'Oscar Straus Dédé d'Henri Christiné · La Veuve Joyeuse de Franz Lehar.
FORMATION
- Conservatoire d' art dramatique Grenoble · Cours Florent · Studio Pygmalion
- Voix travaillée de Baryton d'Opéra comique/Comédie musicale américaine
- Equitation: Narnia avec Ricardo Cruz · Louis XI avec Frédéric Sanabra
Langues: français, italien, anglais, espagnol
Related RSS Feeds