Profile Images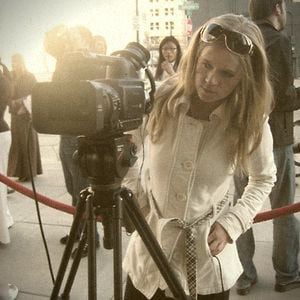 User Bio
Even though she started young, filming live concerts, interviews for local bands, weddings and web videos for small companies, Briana's career found some footing in 2006 when she worked on two feature films, an independent horror film as well as a documentary about a unique underground music scene in NYC, which made a brief appearance on the festival circuit in 2007. After a short study break, she aided on a few short films and commercials, she decided it was time to take her own vision and career a little more seriously.
In 2010, she traveled to the UK for a Steadicam workshop and produced her first project, Reviving the Rebozo. The educational video is distributed internationally in North and South America, Europe and Australian regions. In the following years she continued to refine her skill set on web series, short films, television shows and historical & modern documentaries.
In 2013, three of the projects made appearances in the film festival circuit, Dances with Films Festival, DC Shorts Festival, New Zealand International Festival and, in her home town, Denver International Festival. With experience working all over the states and internationally in places like Australia and New Zealand, Briana continues to thrive on exploring new ways to expand her creative horizons in innovative directions.
"Technology is ever changing and so is artistic expression. While I have many fond memories working with old black and white film in the dark room, the digital era is allowing artists to express themselves in ways that I never could have dreamed of when I was a kid. I love what I do and I am grateful to have had so many amazing opportunities to share my curiosity with the world." - BB
Related RSS Feeds
Recent Activity
Briana Boyer does not have any activity yet.