Brit Zane
Joined

Location

San Franacisco
Profile Images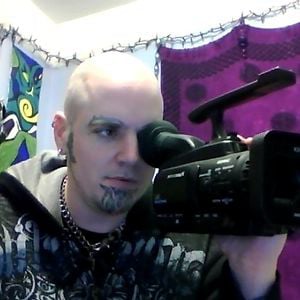 User Bio
Brit Zane is an artist with many mediums. He has been involved with every type of media there is to date including a stint as a pro wrestler and as a character in a book for french students to learn english.
In 1996 he co-founded a band called Disciples of Astaroth, which released a track on Cleopatra's dead can dance tribute album.
He has appeared in films. telivision programs, commercials and documentaries including Hooked; which is about sex and online cruising.
Following another love of special effects makeup, he has worked with some of horror's greatest artists in film and IFC's "Silent Screams" in 2000. That year he lived in a theme park of haunted houses on the east coast named SPOOKYWORLD.
Brit wrote and produced several of his plays with Hardcore Thrush Theatre in SF. One of his plays was produced in Rotterdam in 2004 to give hope to same sex couples having difficulty in adopting children.
He was a member of Thrush TV, A Cable access show seen in Houston, SF,LA, and NY.
In 2005 he was invited to Iceland to perform his music at their gay pride festival and help carry their pride flag for the first time in their parade. ( The flag was a gift from San Francisco Pride).. Current musical endeavors include his new band Maniac Martyrs. They are preparing to enter the studio soon and record their new album "Sinnercell" Some examples of their last album can be found here on the Maniac Martyrs page.
His most recent projects include running charity events, making films , writing music and loving life. He is in the pre-production stage of a feture length documentary exploring the stages of grief that follow recieving a diagnosis of HIV with hopes to complete it by 2012.
Related RSS Feeds