Brock Initiative
Joined

Location

Bristol
Profile Images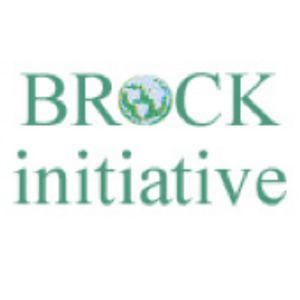 User Bio
Richard Brock worked in the BBC Natural History Unit for 35 years producing, among others, the highly successful Life on Earth and Living Planet series. Concerned by the lack of willingness to address the real current state of the environment he left the BBC and started his own independent production company Living Planet Productions.
"These days it's simply not good enough to use the old response... "If people know about it they'll care for it and do something". Wrong. They'll just go on being conned that it's all perfect out there, with endless jungles, immaculate Masai Maras, and untouched oceans. What planet are they on about?" Richard Brock
Living Planet Productions has made over 100 films on a wide range of environmental topics, shown all over the world. As his archive of films and footage mounted up, Richard felt that there was something more, better, that could be done with this resource.
"When you consider the miles of footage and thousands of programs sitting in vaults out there unused, it seems tragic that the very wonders they celebrate are dwindling, often because no one tells the locals and tries to help. That is why I believe its Payback Time for the wildlife television."
The Making of the Brock Initiative
He decided to set up the Brock Initiative, to use his archive of footage, and to ask others to do the same, to create new programs, not made for a general TV audience, but made for those who are really connected to the situation in hand: local communities, decision makers, even that one fisherman who uses dynamite fishing over that one coral reef. Its about reaching those who have a direct impact; reaching those who can make the difference.
"Showing the truth on some minority channel is not the answer. Showing it where it counts, is."
It does not have to be expensive either. In fact it can be very cheap. These are not programs for broadcast to western audiences demanding BIG productions - you are often showing films to people who have never even seen TV. The effort comes in showing the right thing, to the right people, in the right way, and not about expensive effects, top quality cameras or cutting edge effects.
Using donated archive footage cuts costs dramatically. New footage, important for putting a film in a local context, can be taken on small miniDV cameras and editing can be done on any home computer. In this way, it becomes feasible to put together a film even for a very small, but crucial audience.
Related RSS Feeds