Bryan Harrold
Plus
Joined

Location

San Diego, CA
Profile Images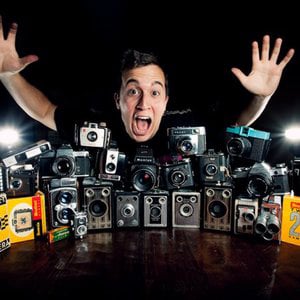 User Bio
Ever since he could walk, Bryan Harrold has had a camera in his hand. It may have been a plastic camera and he may have just been imitating his mother at the time, who took thousands of photos of Bryan and his younger sister growing up, but the fact remains the same. Visual imagery is his calling and he got the message.
Inspired by his black and white 35mm photography class in high school, he quickly fell in love with developing his own film and learning everything he could to improve his art. Around the same time, he also volunteered to create his high school's Homecoming Court introduction video, which was to be played at an assembly in front of the whole school. It was at that moment as the rowdy high school crowd became silent and transfixed on his work from the opening shot to the fade out accompanied by a full house of applause that he knew that was what he wanted to do.
Today, he is still constantly striving to learn new things that will take his artto the next level. He is fascinated with new technology, but loves embracing classic techniques and experimenting with alternative processes and ideas from old Kodak toy cameras to the new 5d Mark II, film to digital, cross-processing, camera movements and lighting. It's the final result of all his hard work coming together and seeing the reactions people have toward his work that he lives for.
Related RSS Feeds