bryyn
Joined

Location

lausanne, switzerland
Profile Images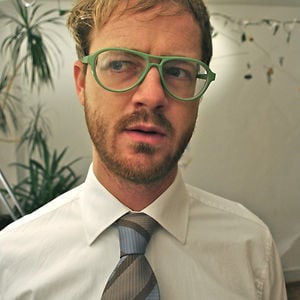 User Bio
hello, i'm bryyn. i try to make a new song every week or so and post it up on this webpage for you to hear and download for free. please consider joining my [email list] to be updated when new songs are posted online. thank you for your comments and listening!
most of the songs i make up are written and recorded in my apartment in a night or two. these songs usually contain messages to myself or friends. i would say the style of music is "expat indiefolk". it usually blends my voice with acoustic guitar and moog keyboard for bleeps and bass.
for live concerts, i play music with my wife rachel and a friend or two on different instruments. people have said we sound like simon & garfunkel, feist, andrew bird and jose gonzalez. i'm happy with all of those comparisons! i live near a tiny town in switzerland called vulliens and try to make some trips to have concerts in nearby countries. sometimes we play concerts in the US when i go back home to visit my family and friends who live mostly in chicago and pittsburgh. for these concerts, i like to have some of my US friends play in the live band.
to contact me, you can send an email to flux [atz] bryyn [dott] com.
Related RSS Feeds