Buoy 22 Films
PRO
Joined

Location

Detroit, Michigan USA
Profile Images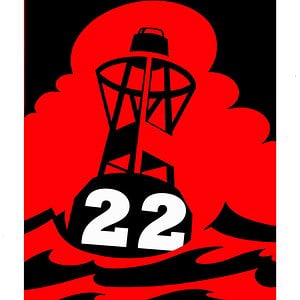 User Bio
BUOY 22 FILMS -
PATRICK MOUG / JIM CURRAN
Patrick Moug
(Director / Producer – SAG/AFTRA/AEA)
Mr. Moug directed and co-produce the TV series KEYS TO THE BLUE GOOSE - a documentary/reality show about the men and
women of the challenging MSP recruit school. He also directed / co-produced the reality TV concept SARAH AND JOSE: IMPERFECTLY PERFECT – which centers around Cash Money recording artist Sarah Lenore and her fiancé Jose Luis Pagan (a perennial Grammy nominated music producer). In addition to the reality sizzle, Patrick directed the music video for SARAH LENORE'S - IF WE TRY.
Previously - In hopes of getting justice for a girl who was murdered and set on fire, Patrick (after exhausting all legal channels) produced/directed the controversial documentary BOLD AS A LION- which was featured on NBC Dateline. Patrick wrote/directed the action film THE UGLY ONE (2011) which featured WES STUDI.
In the stage world, Patrick acted in his play Captain Buffalo at the Detroit Ensemble Theatre. The year prior he directed his play The Detroit 59ers at the Michigan Actors Studio. He was on stage at Detroit's Gem Theatre in two plays written by JEFF DANIELS- TROPICAL PICKLE and then NORMA AND WANDA.
In his 25 year law enforcement career, Mr. Moug was a SWAT team member, an investigator for his department's Sex Crimes Unit (where he was awarded the Wayne County Prosecutor's Award for Outstanding Victim Advocacy) and as a Detective / Sergeant in the Detective Bureau. Patrick is the founder of The Stomp Drugs Film Festival. He served as the President of the Livonia Lieutenants and Sergeants Association.
Jim Curran
Producer
Jim created and produced the KEYS TO THE BLUE GOOSE – a television series about the Michigan State Police recruit school. After KTTBG, Mr. Curran produced the IF WE TRY music video for CASH MONEY recording artist Sarah Lenore. In addition to the video, he also produced the reality show concept SARAH AND JOSE: IMPERFECTLY PERFECT, which follows Sarah and her fiancé JOSE LUIS PAGAN a multi-Grammy nominee music producer.
In addition to BUOY 22 FILMS, Jim is a partner with Karoub Associates: Legislative Consultants. Curran is the former manager of Government Relations for Suburban Mobility Authority for Regional Transportation (SMART). A certified professional of the Academy for Health Care Management, Jim was able to add to Karoub Associates a solid background in transportation, health care, government and grass roots political organizing.
Related RSS Feeds