Profile Images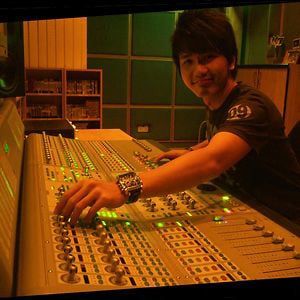 User Bio
"If something happened where I couldn't do audio anymore, it would kill me. It's not just a job, it's not just a hobby. It's why I get up in the morning."
Burtt See is a passionate sound designer & re-recording mixer based in Singapore. His experience have dated since 2005.
Born and grew up in Singapore, Burtt's fascination with sound began since young when his parents had always brought him to the cinemas and Getai. Having grown up with Sci-Fi film - Star Wars, Burtt shares strong belief with Mr. George Lucas (Lucasfilm Ltd) that sound and vision both contribute 50/50 of the whole cinematic experience.
Burtt believes that the role of a sound designer/engineer is not the stereo-typical button pusher, or what most people would relate to as, 'technical'. Burtt believes that the primary role of a sound designer is to help clients achieve this one, common mission - "Convince The Audiences".
Whether you are advertising your products, or a network promoting your channels, or a film or drama about a galaxy far far away..., sound design plays that big 50% role in convincing your audiences.
Being a nominee and winner of numerous film awards, like 5SSFA, 180 Degree Film Award, Star Awards, Cine65, and more, Burtt has credits from film/movies - "3 Pea In A Pod", "Grains Of Love", "Sunshine", to broadcast content series for Discovery channel, National Geographic, AETN, Infocus Asia, Mediacorp, TigerGate; TVC commercials for BBH, McCann Worldgroup, Grey group; promos & idents for Kix, BBC, Thrill, NBC Universal; Catharsis Film. Bettermen Asia, just to name a few.
Well-versed in main-stream Pro Tools & Dolby 5.1& 7.1 mixing, and other well-known audio workstation like, FairLight, Cubase, SADiE/CEDAR, Burtt continues to contribute to the media industry, both Singapore and internationally, as a sound designer / engineer with his specialization in sound design and sound post-productions for commercials, promos, spots, broadcast, corporate, film and video.
His enthusiasm and aptitude makes him a passionate and valued designer/engineer.
Related RSS Feeds