ButterflyWorks - Learning
Plus
Joined

Location

Amsterdam
Profile Images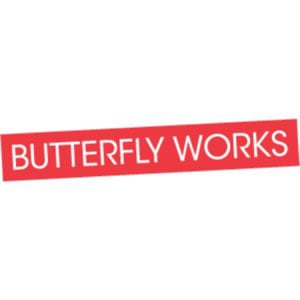 User Bio
Butterfly Works is a co-creation studio in Amsterdam that aims to decrease poverty and increase prosperity worldwide. Our two departments of Design & Branding and Social Campaigns & Learning work globally to achieve this goal through ongoing co-creation programmes and new initiatives.
Butterfly Works Social Campaigns & Learning
Butterfly Works Social Campaigns & Learning co-creates innovative learning programmes and social awareness campaigns in unstable countries where surviving is often seen as more important than getting an education. Countries like Afghanistan, Bangladesh, Nigeria and Senegal. Places where school buildings are a luxury, jobs are scarce and ambition seems to have no place to go.
We see learning as a way out of this poverty and build on the energy of existing initiatives and systems through the incorporation of new technology and global networks. Communities decide what's important to them and we then co-create programmes and campaigns that promote participatory education, encourage critical thinking, improve self-esteem and instigate lasting change. Key to these programme's success is an imaginative and creative approach towards problem solving. Qualities we find in abundance in these thriving and vibrant communities.
We bring together a variety of disciplines, such as ministries, teachers, NGO workers, parents, students, programmers and artists, co-creating programmes and solutions intuitively according to their needs. Many programmes are also quickly expanded, spreading nationally and allowing for even greater growth and development.
Some programmes teach students skills they had no idea they could do before, like building websites. Others adapt or re-invent locally-available media opportunities to create mobile games, design new curricula and develop social campaigns. In this way, jobs are created, families are supported and an entirely different future can be re-imagined. We think that takes quite a lot of strength!
* We co-create with ministries, teachers, NGO's, parents, students, programmers and artists.
Related RSS Feeds