C2 Montréal
Joined

Location

Montreal
Profile Images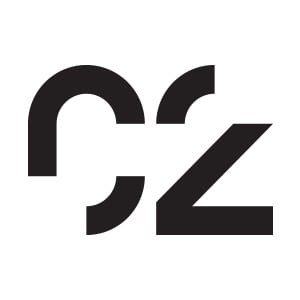 User Bio
C2 Montréal
A business conference, only different
C2 Montréal is a non-profit organization that aims to reinvent the concept of the annual international conference, in order to better explore the "commerce-creativity" dynamic and its potential to redefine the business world. Every year, this three-day immersive event assembles renowned innovators from varied backgrounds. Participants are plunged into an intellectual and experiential environment that stimulates the left and right sides of their brains in order to develop their creative leadership skills. C2 Montréal features a tremendous variety of non-traditional experiences including presentations by renowned speakers, interactive exhibitions, multimedia presentations and collaborative workshops, all of which are held in an unconventional "Innovation Village" conceived exclusively by and for C2 Montréal. C2 Montréal was founded and Imagined by the Sid Lee creative agency in collaboration with Founding Partner Cirque du Soleil, Leadership Partner Microsoft, and Content and Media Partner Fast Company Magazine.
For tickets and information visit C2MTL.com or follow us @C2MTL on Twitter and facebook.com/C2MTL
\\\\\\\\\\\\\\\\\\\\\\\\\\\\\\\\\\\\\\\\\\\\\\\\\\\\\\\
INFOS EN FRANÇAIS:
C2 Montréal
Une conférence d'affaires, autrement
C2 Montréal est un organisme à but non lucratif qui vise à réinventer le concept de conférence annuelle
internationale pour mieux explorer la dynamique « commerce-créativité » ainsi que son potentiel à redéfinir le
monde des affaires. Chaque année, cet événement immersif de trois jours rassemble des innovateurs reconnus
provenant de nombreux secteurs. Les participants sont plongés dans un environnement intellectuel et expérientiel qui exploite le côté gauche et droit du cerveau dans le but de développer les compétences de leadership créatif. Une grande variété d'expériences non traditionnelles comprenant des allocutions de conférenciers de renom, des expositions interactives, des présentations multimédias et des ateliers collaboratifs ont lieu dans un village d'innovation non conventionnel conçu exclusivement par et pour C2 Montréal. C2 Montréal est fondé et imaginé depuis 2011 par l'agence créative internationale Sid Lee, en collaboration avec le Cirque du Soleil (partenaire fondateur), Microsoft (partenaire leadership) et Fast Company (partenaire contenu et médias).
Pour de l'information complémentaire, visitez C2MTL.com ou suivez-nous sur Twitter @C2MTL et sur facebook.com/C2MTL