Calypso Theme Waterpark
PRO
Joined

Location

Limoges (Ontario)
Profile Images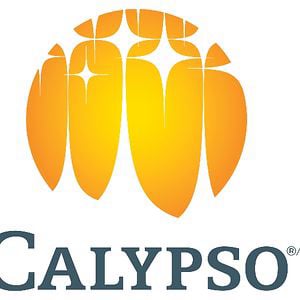 User Bio
Calypso is Canada's biggest theme waterpark. There is water fun to be had everywhere on our extensive 100-acre facility. From toddlers to teens, from party dudes to grandparents, everyone will have their share of fun in this gem of a park. With imaginative management, this $50 million investment has been transformed into a hundred different water adventures to keep you cool and busy. Humungous state-of-the-art slides, a river run, Canada's largest wave pool, thrilling rides—even a whitewater experience! You won't have time to be bored.
You wanted a wave pool that eclipses all others - we've got it. We've captured over an acre of ocean and set it free in our park. With several different types of waves, and easily accommodating 2,000 of your friends, Calypso Palace wave pool is where people gather to ride the good times.
Calypso Theme Waterpark is the summertime place to be, just east of Ottawa off Highway 417 and 75 minutes from Montreal. So pack your swimwear and come on over. Don't worry; we have restaurants ... or landscaped picnic areas if you prefer to pack a lunch. There's also a souvenir shop, Vip Zone, dairy bar, cafeteria, restaurant, Hawaiian Beach Bar, lounge chairs, plenty of room to enjoy a good laugh and of course, excitement galore. Every inch of this place is injected with fun. No, we haven't forgotten our smallest friends, toddlers; we have a safe heaven for you, too. Share the best summer moments ever; bring a friend and soak up the fun.
Calypso est le plus grand parc aquatique thématique au Canada. Nous avons étendu une généreuse couche de plaisir sur 100 acres de terrain. Des bambins aux adolescents, des fêtards aux grands-mères et grands-pères, tous auront une énorme partie de plaisir dans ce bijou de parc. L'investissement de 50 millions de dollars fût planifié intelligemment avec des jeux d'eau à la fine pointe de la technologie, dans le simple but de vous garder au frais. Avec la plus grande piscine à vagues au pays, des glissades monstrueuses, une rivière thématique, des attractions délirantes et plusieurs surprises uniques, vous n'aurez vraiment pas le temps de vous ennuyer.
Vous cherchiez une piscine à vagues qui éclipse toutes les autres? Voilà, vous êtes servis. Nous avons capturé plus d'un acre d'océan déchaîné et nous l'avons libéré au parc. Accommodant facilement 2000 de vos amis, et produisant des vagues différentes en tandem, Calypso Palace est le lieu par excellence pour s'éclater.
L'endroit le plus branché cet été est situé à l'est d'Ottawa et à 75 minutes de Montréal. Alors, apportez votre maillot et venez vous amuser. Nous avons des restaurants... mais aussi des aires de pique-nique aménagées si vous préférez apporter votre repas. Comptant une boutique souvenir, une zone VIP, un bar laitier, une cafétéria, un restaurant avec service aux tables, un Hawaiian Beach Bar, des chaises longues, des rires joyeux et, bien sûr, de glissades stimulantes qui vous exalteront. Chaque centimètre carré de ce bijou de parc a été injecté de plaisir. Nous n'avons pas oublié nos petits amis; hé, les bambins! Nous avons un paradis de jeux d'eau très sécuritaire, juste pour vous!
Oubliez vos inquiétudes et vos tracas et venez savourer la meilleure journée de votre été, bien arrosée d'éclats de rires.