Cameron Kokic
Joined

Location

Wrexham, North Wales
Profile Images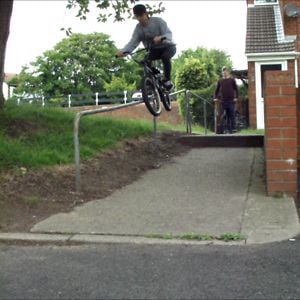 User Bio
Bmx rider and filmer in North Wales, Wrexham area. I film BMX and the occational bit of skating, however im always looking to find other things to film and will also be uploading videos releted to my media course in the next few months.
currently filming on a Fujifilm S2500hd and a Kodak ZX1 for secondry angles which is rarely used. Looking to upgrade in a better camera and a fisheye lens soon.
Working on some big edits, so expect more video's in the next few months.
I would appreciate any advice and tips you have and have to help improve my videos.
External Links
My You Tube account - i would appreicate it if you subbed me on YouTube aswell, i upload other videos there