Profile Images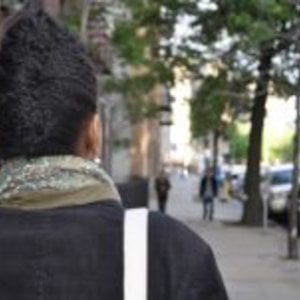 User Bio
Candace Sheppard is a multimedia journalist living in New York City.
She earned her MA in Multimedia Journalism from the CUNY Graduate School of Journalism in 2014 and earned a BA in English/Creative Writing in 2005 from CUNY Hunter College. In her 10 years of print and online journalism experience, she has produced original video pieces for CUNY TV, freelanced as a copy editor and writer for Demand Media, and worked as an assistant editor for home fashions trade magazine, LDB Interior Textiles.
Her media work includes broadcast journalism, photojournalism, and video production focused on urban issues. Candace's print work for LDB Interior Textiles includes feature stories on business and fashion trends, designer profiles, and trade show reviews for the home textiles industry. Her online articles are composed of mostly lifestyle articles, ranging in topic from style and fashion to health and beauty, and have been featured on various websites such as ehow.com, livestrong.com, typef.com and ask.com.
Candace's main goal and mission as a writer and producer is to diversify black content across all media platforms and bring more stories of the black experience to mainstream media. She is currently co-producing "Life Beyond Dem Trains" a docu-series in development about a burgeoning hip-hop subculture centered on a dance called Lite Feet. In addition to co-producing the docu-series, Candace recently explored a young woman of color's struggle to accept her natural hair when she co-produced "Supernatural," a short documentary on the history and politics of hair and beauty for women of color that was selected in 2014 to debut in the CampusDoc Film Festival of the Utrecht School of Journalism in the Netherlands.
Related RSS Feeds