Carl Flood
Plus
Joined

Location

Los Angles, Ca.
Profile Images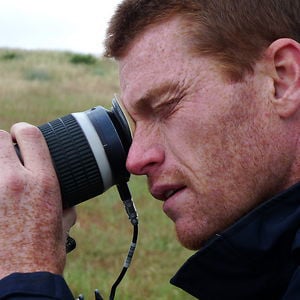 User Bio
Born in 1973 and raised in Oklahoma. I credit my love of movies back to my childhood where I would ride my bicycle to the local movie theater and see first run films such as: "The Goonies", "Stand By Me", and "Back to the Future". In 2000 I began working on film productions in Oklahoma City as a lighting technician. My first short film, "Superhero", was a 16mm black & white film about a man who finds inspiration from a cape. It was shot on a Bolex camera and edited reel-to-reel. The film won an Honorable Mention at the OKFilm Indie 2001 film festival in Tulsa, Okla. In 2004 I moved to Los Angeles to further my career as a filmmaker. Continuing my work as a lighting technician, I soon found myself working on the major studio lots as a member of the I.A.T.S.E. Local 728 Set Lighting technicians Union. I studied acting at the Howard Fine Acting Studio in Hollywood, and received a BFA in Cinema at Columbia College Hollywood in 2010. I also work as a volunteer for the Make-A-Wish Foundation of Greater Los Angeles.
In 2008, my silent short film "Tis Wonderful" won an Award of Merit from the Accolade Competition. It has also toured with an International Children's Film Festival and played in Los Angeles, San Diego, San Francisco, and Hawaii. The story is about a young boy who finds himself on an adventure filled with storybook heroes. In 2010, I completed my latest short film, "Family Tradition". Shot on 35mm, it is the story of an elderly brother and sister who bury the last of their family, finally coming together in support of one another.
Some inspirations that have inspired me to be a filmmaker are-Films: "The Goonies", "The Last Picture Show", "Paper Moon", "Once Upon A Time in The West", "Swingers", and-Directors: Sergio Leone, Martin Scorsese, The Coen Brother's, and John Cassavetes.
I am currently prepping my next short film-a Western titled, "The Last Request of Sheriff Johnson". It will be shot on location in 35mm just outside of Los Angeles. With theme's of Wisdom, Revenge, Justice, Family, and the Loss of innocence-it's a story about a Grandfather who must steer his Granddaughter in the right direction after she witnesses the brutality of the west firsthand.
Related RSS Feeds