Carmesine Blauvent
Joined
Profile Images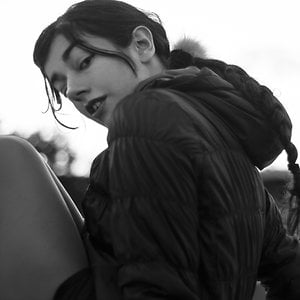 User Bio
Carmesine Blauvent
Textile and Fashion Design | Production management | Branding | Market Research
Drawing by hand | Illustrator | Photography | Photoshop | Art
Doing what one likes is one of the biggest luxuries possible. I believe on it and I feel fortunate to
pursue my vocation. Since my younger years I has been professionally proactive, experimenting at different fields and eager to cross any border.
After studying textile and fashion design at the Art School in Alcoy I moved to Brussels, the company K de Kan offered me an interesting job at their headquarters, I designed women's wear minimalist clothes. Two years later I've decided to move to Milano, where I studied a Master in Design and Communication at the Domus Academy school. During 2001 back at the design industry I started working for Salomon Sports, designing concept related apparel, in Annecy, France. Later I've been designing shoes at Camper, Mallorca, for two years.
Back in Alicante, at the year 2006, after two years building and coordinating a new apparel brand for a spanish company, I've started a new adventure. I wanted to be independant, to selfproduce my own product, at my own terms. I was so stocked with the idea that I didn't mind the risk, as I wanted to do exactly that and nothing else.
Blauvent was launched in October 2009. I had in mind my own project as designer... a sustainable product that would have sense also for a passionate paraglider as I am. For that reason I've started manufacturing my designs with original paraglider textile and from used and recycled ones.
I don't know if it was decisive to win the national design award Injuve at 2007, but it surely motivated me to work as freelancer. I think the best succed is to do what I like and to find that in the closest places and in the furthest, there are some people liking what I do and connecting perfectly with my designs.
Related RSS Feeds