Cassandra Nelson
Plus
Joined
Profile Images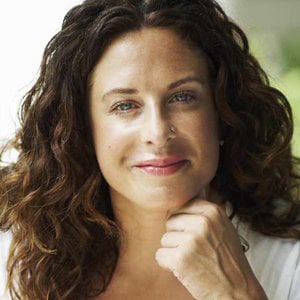 User Bio
For over 20 years Cassandra Nelson has worked in a variety of leadership roles in strategic media and communications. Currently, Ms. Nelson is Director of Multimedia Projects and Spokesperson for Mercy Corps, an international humanitarian and development organization. She develops robust media strategies that garner the attention of major media outlets to raise awareness on a global level, and is a polished organizational spokesperson featured regularly on global media outlets including Reuters, AP, CNN, BBC, AJI, NBC, CBS, ABC, NPR, The New York Times, The Washington Post and The Guardian.
Ms. Nelson is also a hands-on developer and implementer of community-level social and traditional media campaigns that increase local engagement and access to services. She leads communications initiatives across a wide range of technical areas, with particular expertise in Governance, Civil Society Building, Conflict Resolution, Economic Development and Recovery, and Gender/Child Protection.
Ms. Nelson has more than 13 years of field-based experience in fragile and transitional environments, including seven years in Iraq, Afghanistan and Pakistan, in addition to extensive experience developing, advising and traveling to implement programs in Syria, Yemen, Libya, Lebanon, Gaza, Haiti, Niger, Democratic Republic of Congo, Central African Republic, South Sudan, Mongolia, Indonesia, and Mogadishu
Prior to joining Mercy Corps, Ms Nelson worked as a freelance photo/journalist covering the war in Afghanistan for media companies including NBC, BBC, Scholastic and the European Broadcast Union. When the war ended, she started her own NGO in eastern Afghanistan to rebuild schools and lived in Jalalabad.
Previously, Ms. Nelson served as Editor-in-Chief for PHYS, a Conde Nast Publications website. Earlier in her career she was Editor for SELF Magazine, another Conde Nast publication.
Ms. Nelson served as Vice President at Merrill Lynch in New York City, where she oversaw the design and development of the firm's first global intranet website. She was also a Principal Consultant in the Media and Entertainment Group at Price Waterhouse. In this capacity she oversaw the development of communication and media concepts and strategies for clients that included MCA/Universal Pictures, Sony Pictures and Microsoft.
Ms. Nelson spends most of her time traveling the world to cover humanitarian issues. Recent deployments include Syria, Mogadishu, Libya, Egypt, Haiti, DR Congo, Central African Republic, Zimbabwe, Lebanon, Gaza, Iraq, Afghanistan, Iran, Darfur, South Sudan, Indonesia, Liberia, Mongolia and North Korea.
She received a B.A. from Stanford University and a Masters in Communications and Documentation from the University of California.