Centre for Ecology and Evolution
Joined
Profile Images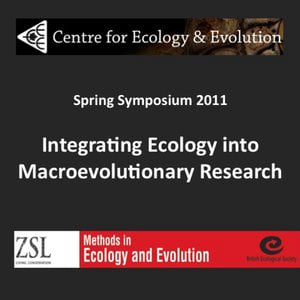 User Bio
On the 9th March, over 150 biologists gathered in London for the Centre for Ecology & Evolution spring symposium, "Integrating Ecology into Macroevolutionary Research." The event brought together researchers from London-based institutions alongside others from across the UK, Europe and North America for a day of talks. The meeting highlighted methodological advances and recent analyses of exemplar datasets focussing on the exploration of the role of ecological processes in shaping macroevolutionary patterns.
Videos sponsored by "Methods in Ecology and Evolution".
methodsinecologyandevolution.org/view/0/index.html
Filming and editing by PP Technical Services Ltd.