Profile Images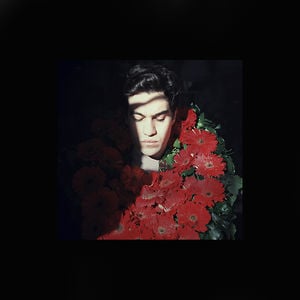 User Bio
Cem Özel, 1985'te Londra'da doğdu. Müzik tutkunu bir ailede dünyaya gelen Özel, henüz konuşmayı sökmeden the Beatles, Queen, Paul Simon, Cat Stevens, Abba, Peter Gabriel ve daha birçok sevdiği grup ve müzisyenlerin plaklarını boyunun zor yetiştiği plak çalara yerleştirip bu müziklerle dans etmeye başlamıştı. Küçük yaştan beri enstrüman çalmaya teşvik edilen Özel, 7 yaşında klavye dersleri almaya başladı. Çok kısa sürede klasik bir klavye eğitiminden 'Beatles şarkıları çalıp söyleme'ye dönüşen bu eğitime 5-6 yıl devam etti. Daha sonra babasının eski gitarını eline aldı ve kendi kendine kısa sürede gitar çalmaya başladı.
Lisede çok sayıda tiyatro oyunu, müzikal ve konserde sahneye alıştı. Üniversite yıllarında İngiltere'ye geri dönüp önce Liverpool daha sonra Londra'da popüler müzik çalışmaları ve müzik prodüksiyon eğitimi aldı. Bu sırada Can Saban ve Ali Rıza Şahenk'le electro - funk grubu 'Wufi' yi kurdu ve 3 sene boyunca Türkiye'nin birçok şehrinde konser verdi. Can Bonomo'ya ilk albümünde bir beste verdi. Bu albümde aynı zamanda çeşitli parçalarda gitar ve klavye çaldı, vokal yaptı.
Beste yapmaya başladığından beri İngilizce söz yazan Özel, henüz birkaç yıl önce Türkçe şarkılar yazmaya başladı. Şarkılar biriktikten sonra bir albüm yapma kararı aldı.
2011'de The Fatlab'de kaydedilen albümde davulları Tunç Çakır çaldı; kayıt, mix ve mastering'i ise Ali Rıza Şahenk üstlendi. Tüm söz, müzik, düzenleme, yapım, gitar, bas, vokaller ve klavyeler de Cem Özel'e ait.
Albüm 2012'nin Mart ayında piyasaya sürüldü ve 5 Mart'ta Babylon'da yapılan bir tanıtım konseriyle dinleyicisiyle buluştu.
Related RSS Feeds