Profile Images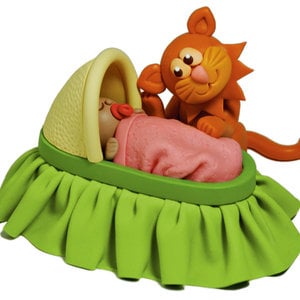 User Bio
I'm a commercial artist / illustrator in Toronto, who found my calling with clay in 2001. I love working in clay! It's tactile, nostalgic, and translates into something that truly says "handmade with care". As a sole proprietor, I believe in delivering quality workmanship and maintaining open communication during the creative process.
I can create pretty much anything the heart desires (or the ad campaign requires), from realistic to whimsical - clay knows no boundaries. I create clay illustrations for magazines, cds, children's books, advertisements, etc. I've worked with a wide variety of clients, including Johnson & Johnson, Chatelaine, & Reader's Digest.
You can see more of my work at Feel free to drop me a line, any time.
Related RSS Feeds