Chimney Poland
Plus
Joined

Location

ul.Syta 68 A, 02-993 Warszawa
Profile Images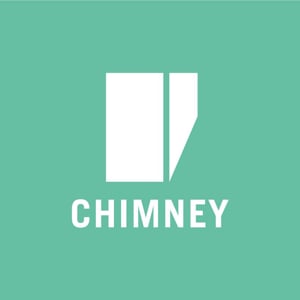 User Bio
CHIMNEY IS A FULL-SERVICE CREATION AGENCY.
We are storytellers at heart and use our film and communication expertise to produce over 6000 films for more than 60 countries every year.
We specialize in a new and unique approach that covers each step of the creation process, from conception all the way through development, production, and world-class post production. Because of this direct and fully-integrated approach, we are more nimble, cost-effective, and better equip to respond to the changing media landscape and thus our clients' every need.
Founded in Stockholm in 1995, our success has come from a belief in working with the most talented within an environment that fosters creativity, innovation, and joy. Through our focus on quality over quantity, we help clients achieve entertaining and impactful moving images across all media, including feature films, documentaries, music videos, TV commercials, internal communication, B2B, and web-based film. We're aiming to be the world's best with every project.
CHIMNEY JEST MIĘDZYNARODOWĄ AGENCJĄ TWÓRCZĄ
Berlin Kopenhaga Sztokholm Warszawa
Angażujemy emocje. Lubimy opowiadać historie, których najważniejszym środkiem wyrazu jest film. Nasze doświadczenie pozwala nam współtworzyć co roku ponad 6000 projektów filmowych w ponad 60 krajach.
Specjalnością Chimney'a jest nowatorskie i unikalne podejście do projektu, które obejmuje każdy etap procesu twórczego – od koncepcji do postprodukcji. Tak bezpośrednie i w pełni zintegrowane działanie sprawia, że jesteśmy bardziej elastyczni, efektywni kosztowo i lepiej przygotowani do zmian na rynku medialnym. Możemy więc lepiej odpowiadać na oczekiwania naszych Klientów.
Chimney powstał w Sztokholmie w 1995 roku i od samego początku wiąże swoje sukcesy z najbardziej kreatywnymi przedstawicielami środowiska twórczego. Wspólnie czerpiemy radość z tworzenia i przecieramy nowe szlaki. Zawsze koncentrowaliśmy się na jakości – nie ilości. Dlatego nasi Klienci mogą być pewni, że każdy projekt zrealizujemy tak, aby można o nim powiedzieć, że ma niezwykłą moc oddziaływania. Niezależnie, czy będzie to film fabularny, korporacyjny, dokument, teledysk, reklama, projekt internetowy, czy B2B. Ambicją Chimney'a jest wyznaczać najlepszy standard na świecie. Za każdym razem.