Choice Out Loud
PRO
Joined
Profile Images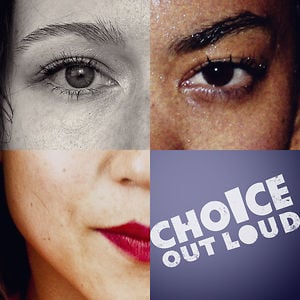 User Bio
The Millennial generation (born between 1980 and 1991) is 77 million strong. By 2020, we will make up 40% of the electorate.
The power of our generation will determine the future of choice for generations to come.
Choice Out Loud is a platform designed to help amplify the stories that young people are telling and add new voices to the conversation. Research has shown that Millennials view abortion in personal – not political – terms. We understand that this is a complex issue and that every woman's situation is different.
The cornerstone of Choice Out Loud is storytelling.
Our generation shares stories in many different ways: on social media, in videos, in pictures, and in person. Because choice is a personal issue, not everyone is comfortable sharing their story. But hearing people speak out can help encourage others to do the same. Choice Out Loud is a millennial-led effort to highlight these stories and help amplify the conversation that our generation is having about choice.
Related RSS Feeds