Rachel Sherburne
PRO
Joined
Profile Images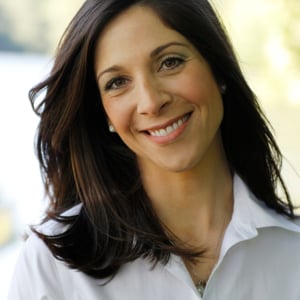 User Bio
A leading expert on hope, Rachel Sherburne is an accomplished speaker, author, seminar leader and coach whose life mission is to help others discover hope in their own. She is also the founder of Choosing to Hope (choosingtohope.com).
As a young girl, Rachel always dreamed of the fairytale life – hoping that having beauty, success and significance, an incredible romance, and wedded bliss would make all of her dreams come true. A once hopeful actress and potential nun, Rachel followed in her father's footsteps and was commissioned as an officer in the Air Force after graduating from Louisiana State University. She moved to Langley Air Force Base in Virginia where she served as a Public Affairs officer.
In 2007, Rachel deployed to Baghdad, Iraq, where she saw firsthand the devastation of war and also the life-changing impact and importance of faith – especially for those facing the challenges of military life. Inspired to do what she could to help bring hope and healing to our troops and families, she separated from the Air Force to become a full-time missionary for Military Ministry – a Christian non-profit organization that provides spiritual support to our troops, Veterans and their families.
Rachel thought she "had it all" but in 2011 an unexpected "storm" in her life made her realize that all the things she had previously hoped for were not enough to see her through the darkest of days or give her hope – which is what she desperately needed. After researching and failing to find any clear guide on how to get through her personal tragedy, Rachel turned to God and began listening to His instructions. Over the next two years, He showed her that in order to have hope in life she needed to do five things – let go, be open to change, walk by faith, forgive and learn to love.
Understanding these five principles, Rachel has not only discovered true hope in every area of her life – her physical appearance, her job success and feeling of significance, her view of an incredible romance and her marriage, but she has also helped countless others do the same. She not only offers a practical and tangible roadmap for discovering hope and living your best life now, but she proves that when you let go, are open to change, walk by faith, forgive and learn to love, your response to an unexpected or unpleasant storms of life isn't limited to fear, anger, depression or despair. With hope you can have a much better response – you choose to dance in the midst of them.
To learn more about Rachel, sign up for her 10 Day Challenge or hire her as a coach, speaker or seminar leader, go to choosingtohope.com
Related RSS Feeds
Recent Activity
Rachel Sherburne does not have any activity yet.