Profile Images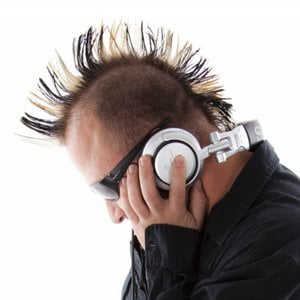 User Bio
Chris was born in Hollywood, Ca a star! Since Chris was born he has always had a passion for music. He grew up with family who listened to music as well as played many musical instruments. His ability to hear and feel the music gives him that mastery edge. Chris feels the music from his heart and soul. He also acknowledges that DJ'ing is not about popularity contests but the ability to please and read a crowd. He plays for them not just for himself….
Chris made a name for himself DJing as "DJ Smooth" for many years in the hottest clubs in Detroit and in the surrounding areas. Chris soon realized that moving back to California would only help expand his career as a Feature DJ personality. Moving back to California turned out to be the best move he could have ever made. DJ Smooth rocketed in the club scene with his unforgettable dj presence. His true followers showed many club owners and promoters that he was the real deal.
In 2003 Chris took a break from the club scene for a tragic family loss. He restructured his life and his goals as a DJ. Realizing retirement is not an option, His fan base kept demanding a come back and realizing his heart must beat again he changed his name to "Chris Smooth". Chris's career is now back in order and with that he plans on making a stronger mark in the entertainment world not just in the United States but WORLDWIDE!
Look out for him…
He has been built better…
He has been built stronger…
He is now Chris Smooth!
Related RSS Feeds
Chris Smooth does not have any videos yet.
Recent Activity
hey chris why is there no sound with this one bud?????