Marko Ciciliani
Plus
Joined
Profile Images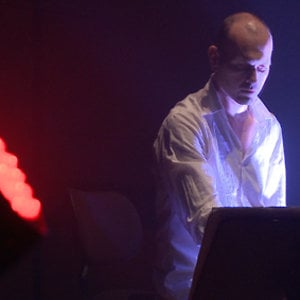 User Bio
Marko Ciciliani
( * 1970, Croatia) is a composer, audiovisual artist and researcher based in Vienna/Austria. He received his musical training as a composer and electronic musician in New York, Hamburg and The Hague.
Already during his studies he has collected extensive experience not only in the fields of "academic" composition, but also in free improvisation and cross- disciplinary projects. He has composed electronic works as well as works for a variety of settings, like solo-, chamber- and orchestra-works, often combined with live-electronics. An additional focus in many of his compositions lies in the application of visuals as part of the work, in the form of a specially developed light- or laser-designs and video. The artistic combination of sound and light was also the topic of his PhD research that he completed at Brunel University London in 2010.
It is characteristic of Ciciliani's compositions that sound is not only understood as abstract material but as a culturally shaped idiom. The exploration of a sound's communicative potential is as much in the foreground of his work as its objective sonic quality. Ciciliani's work is characterized by a conceptual approach in which aspects of classical composition, sound- and media-studies play together.
The different "genres" in which Ciciliani's music can be heard and seen, are reflecting his manifold musical activities. His music has been performed in more than 30 countries in Europe, Asia, Australia and the Americas. It has been programmed by festivals and concert series of electronic experimental music like Experimental Intermedia/NYC, Club Transmediale/Berlin, SuperDeluxe/Tokyo or the NowNow Series/Sydney just as much as by festivals for chamber music like Wien Modern, Forum Neue Musik Deutschlandfunk, Zagreb Biennale, ISCM World Music Days and many more.
In 2005 Ciciliani founded the group Bakin Zub, an ensemble comprising distinguished musicians with a focus on the use of teachnology. In the work for Bakin Zub Ciciliani places an emphasis on the combination of instrumental writing, live-electronics and light, laser or video designs. Since the foundation of the group, Ciciliani has composed four program-length works for this combination, the most recent one being "Heterotopolis" which was co-produced by the ZKM and which was premiered at the ZKM as part of the ARD Hörspieltage 2012.
In 2009 Marko Ciciliani was recipient of the prestigious Villa Aurora Stipend, a three-month artists residency in Los Angeles. Also in 2009 he was also composer-in-residence of the 14th Composers Forum in Mittersill/Austria. He received numerous project-residencies at STEIM, ICST and ZKM. Ciciliani is guest- professor for electro-acoustic composition at the Institute for Electronic Music and Acoustics (IEM) of the Arts University in Graz/Austria and lecturer for electro-acoustic composition and acoustics at the University of Music and Performing Arts Vienna.