Profile Images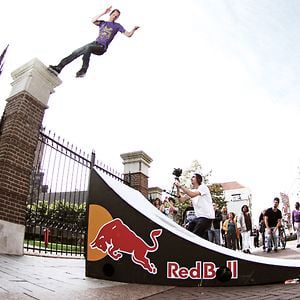 User Bio
A video project with Sven Boekhorst skating extraordinary spots across the Netherlands.
Cityhopper is a short documentary about the test phase of Sven with his signature skate. The test started with a jumpramp and a single trick but evolved into a big project with several stunts in different cities. Sven did stunts on recognizable places like: "De Dam" and "De Wallen" in Amsterdam, the PSV soccer stadium in Eindhoven, "De Dom" in Utrecht and of course the Sint-JansCathedral in 's-Hertogenbosch.
The project was filmed and edited into a nice documentary about this exciting period for Sven Boekhorst. The documentary has been filmed and edited by Axel v. Dijk and Remy Cadier.