Cityofwomen
Plus
Joined

Location

Ljubljana, Slovenia
Profile Images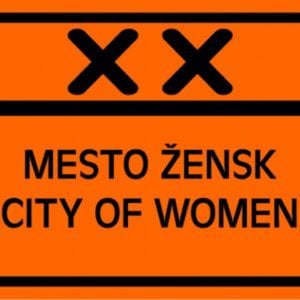 User Bio
Promoting Women in Culture since 1995. The main goal is to draw attention to women artists and their work and organize affirmative actions for gender equality in the arts and culture.
Our program now consists of contemporary art productions, co-productions, the organization of an International Festival of Contemporary Arts and other events, accessible to local and international audiences.
We present exceptional local and international artistic creativity, propose theoretical discourse with a wider cultural engagement, organize trans-disciplinary events, educational activities and work on gender equality policy. The City of women is a city within the city of Ljubljana, that for over 20 years proposes its citizens experiences for a higher quality of living, transmitting knowledge and providing opportunities for a more tolerant, open-minded, sensible, responsible, social cohesive and free society.
Festival City of Women takes place each year at the beginning of October. Since its institution, the Festival has welcomed over seven hundred artists, collectives, groups, curators, theorists and activists from all over the world, ranging from the emerging to the pre-eminent. Due to the quality, actuality and urgency of the proposed themes, artists and theorists, it attracts each year, several thousand visitors from all ages, professions and interests. In establishing liaisons with many different institutional and alternative venues in the city of Ljubljana, Slovenia and abroad, the Festival enjoys wide media exposure, visibility and a special place and recognition in the field of art and culture.
Over the years the City of Women has developed a range of specific characteristics that distinguish it from other such events in Slovenia and Europe. As a transdisciplinary festival, it has a rather experimental profile, welcoming artists who play with, blur, and even cross, the boundaries of genders. Every Festival's edition is dedicated to certain topics of artistic, cultural or socio-political relevance, inviting scholars from the fields of cultural and gender studies, to address the issues. The Festival promotes dialogue, knowledge and lively debate among the participating artists, academics and the audience.
more on: cityofwomen.org
Festival trailer 2015:
Tina Šulc
Video documentation 2015:
Urša B. Potokar, Tina Šulc
-------------------------------------------------
Festival trailer 2014:
Tina Šulc
Video documentation 2014:
Urša B. Potokar, Tina Šulc
-------------------------------------------------
Festival trailer 2013:
Tina Šulc
Video documentation 2013:
Urša B. Potokar, Tina Šulc
-------------------------------------------------
Video documentation 2012:
Urša B. Potokar, Tina Šulc
--------------------------------------------------
Festival trailer 2011:
Robertina Šebjanič, Urša B. Potokar
Video documentation 2011:
Urša B. Potokar, Dunja Danial
--------------------------------------------------
Festival trailer 2010:
Robertina Šebjanič, Urša B. Potokar
Video documentation 2010:
Urša B. Potokar, Anja Gluvić
--------------------------------------------------
Festival trailer 2007, 2008, 2009:
Urša B. Potokar and Robertina Šebjanič
Video documentation 2007, 2008, 2009:
Urša B. Potokar and Robertina Šebjanič
---------------------------------------------------
Related RSS Feeds